The Duke and Duchess of Cambridge are expecting their second baby, but while Kate may know what to expect when it comes to pregnancy this time around, juggling two children will be a whole new experience.
As NCT points out, finding the opportunity to rest and eat well during pregnancy can be trickier when you've already got one child to think about. As a result, the pregnancy can feel far more tiring.
Then there is the first child to think about too. How will Prince George feel when he learns he will soon have a younger brother or sister? How should parents raise the topic with their first children?
We asked three experts for their advice on how best to introduce a second child into the family.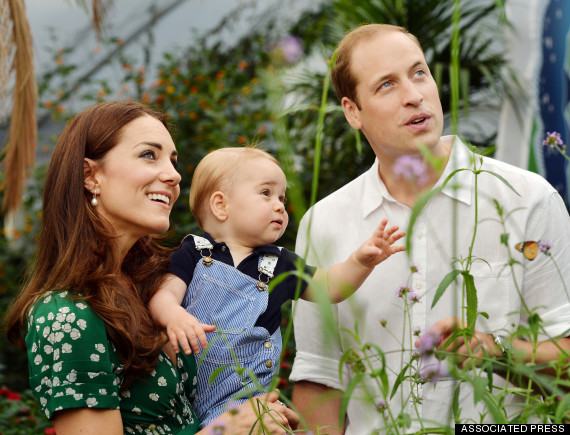 Speaking to HuffPost UK Lifestyle, Sigrid Daniel, co-founder of Albone Daniel, a service for parents and corporates, says: "For some children, finding out they'll have a sibling can be threatening, while for others it is the fulfillment of a long held daydream.
"As for Prince George, he is too young to understand the full situation. Instead, I'd read some picture books with George about new siblings and babies and gently introduce the concept that way."
Psychologist Sandi Mann agrees that a child under the age of two will have little understanding of the situation, but tells us she think parents should still try and involve their first born in the second pregnancy as much as possible.
"Parents should talk about what is happening and involve their first child as much as possible, but many make the mistake of not fully preparing them.
"They are often worried that the older child will feel pushed out so they try to make the whole thing sound as exciting as possible - failing to mention the negatives (of which there are certainly a few).
"So, they show the child the scan pictures, let them feel the baby move, maybe even choose items for the new baby etc - all great stuff, but they should also prepare them for the changes that are going to occur.
"The child should be warned that the new baby will cry a lot and need a lot of attention, but it should be explained in a way that makes the older child feel special - that the baby is not able to do things that they can, for example, or that the baby will be so lucky to have such a kind older brother."
Parenting coach Torsten Klaus also says making the older child feel special is important.
He tells us: "It helps when there are not just presents arriving for the new baby, you can explain to family members and friends beforehand that your older child might feel happy about some nice things too, to celebrate he is becoming a big brother."
It is inevitable that a second child will need a lot of attention, in the early weeks especially, and working out how to split their time can be difficult for parents.
But Sigrid says couples should not be afraid to ask for help from those around them.
"Any help from a trusted source at this stage in a family's life is vital as both parents will feel the strain of a growing family. Grandparents can lend a hand by taking the older sibling on special days out, or offering to help in the early days when the baby arrives," she says.
SEE ALSO:
To ensure the arrival of a sibling does not have a negative impact an older child's development, Sandi says it is vital for parents to spend some quality time with the child away from the baby.
"The first child will feel pushed out if Mum (and Dad) seem only interested in the new baby - so hand the newborn to someone else for short periods when possible.
"Keep routines for the older child in place as much as you can," she says.
Torsten adds: "Having the baby in a sling is brilliant, that way you have hands free to play with your older child, while baby is still close to you and gets used to the family routine."
The arrival of a sibling isn't all bad news for an older child though, in fact, it can really benefit their development.
Sandi explains: "Children with siblings close in age learn to negotiate, share, compete and assert themselves.
"Siblings are their first exposure to relationships with other humans who do not see them as the centre of the world (like parents might) and they thus learn important life skills."
Torsten agrees, saying: "They learn a lot from each other, they might compliment each other in their characters and therefore support one another in their weaker spots."
On a practical note, Sandi says having more than one child can actually create less work for parents as the children grow older.
"Siblings do play together which makes it easier for the parent who has to do a bit less entertaining themselves.
"Of course, they fight too, so many parents feel this advantage is negated but at the end of the day, the sibling relationship is a vital first step to all the other relationships with peers, friends and colleagues that will take place over the years," she says.