Britney Spears launched her first ever line of lingerie and sleepwear in New York on Wednesday, and can be seen modelling the underwear herself in a new advert for the range.
In the video to promote 'Anemone', Britney sports a set of matching lacy underwear while sprawling on a bed and reading out some poetic lines.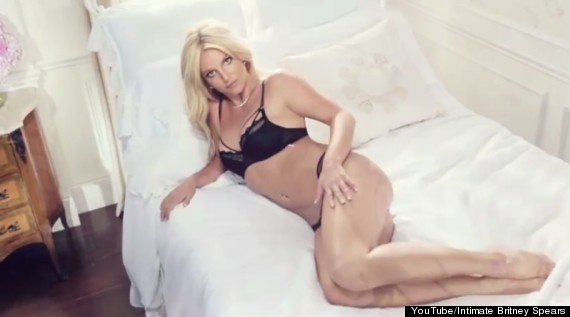 Britney Spears
Just like us on a Sunday afternoon. Except, y'know, she's wearing gorgeous underwear and not a pair of old pyjamas. And she's speaking sultry lines like "tomorrow is a promise waiting to be kept" rather than "get us a cup of tea, would you?"
At the end of the clip for her 'Anemone' collection, Britney whispers the name of her range, The Intimate Britney Spears Collection, which she claims is "inspired by silk, silhouettes and promises".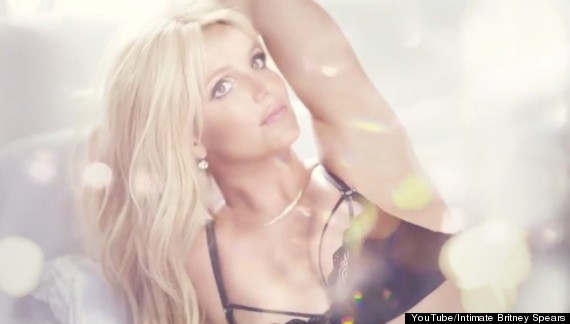 Britney in the advert for her new lingerie
Besides 'Anemone', other pieces in the fancy range are also named after flowers, such as 'Buttercup', 'Ambrosia' and 'Clemantis'. Wisely, though, Brit Brit managed to resist the urge to name anything 'Busy Lizzie'.
Watch the advert in full here...
Britney certainly has plenty on her plate at the moment, with her Las Vegas residency in full swing at the same time as the launch of her underwear launch. She also recently Instagrammed a photo from inside a recording studio, suggesting we could be getting a follow-up to her 2013 album 'Britney Jean' sooner than we thought.
The 'Womanizer' singer recently made a young fan's day (and probably his year) when she wrote a touching response to a letter he had given her, thanking her for her music, which he says had given him the courage to come out as gay.
LIKE US ON FACEBOOK | FOLLOW US ON TWITTER