If you wanted to be the first person in London to run into an Apple store and clutch a new phone like a screaming, spoiled child, you're too late.
For a phone that isn't released until 8am on September 19.
The first people to join the line for an iPhone 6 outside the Apple Store on Regent Street have already secured their places, only beaten (we presume) by the press photographers who rushed their to take pictures of them.
Here's the scene right now outside the store: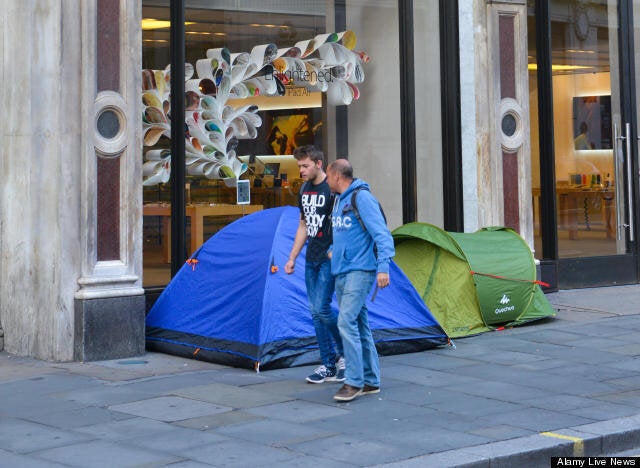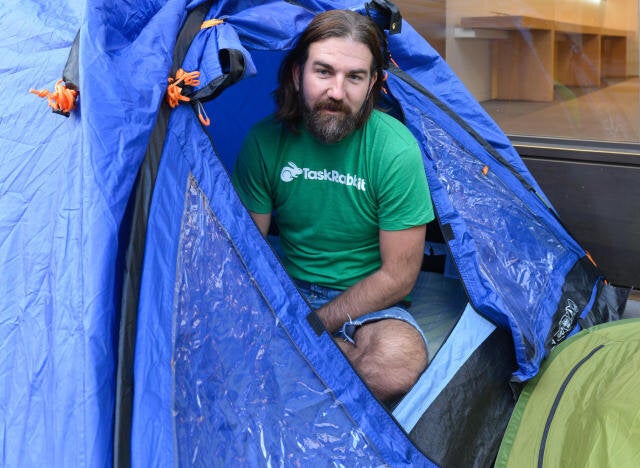 To be fair to the queuers - first in line is Mr Griffin Wagstaff -- it's likely that they aren't just smartphone fans. Many people around the world now queue outside Apple stores for ridiculously long periods to raise awareness for good causes or raise money for charity. Others raise awareness for companies or PR reasons - it's hard to say given Wagstaff's T-shirt logo which is the case here.
But we're prepared to give them the benefit of the doubt.
Popular in the Community