The barren period that is international week is no excuse for Liverpool to urge supporters not to swear when singing songs.
Liverpool's official Instagram account posted a picture of Bart Simpson beside a chalkboard with "I will not swear when I sing the Stevie G song" scrawled on it ahead of Saturday's home game with Aston Villa.
"He's big and he's VERY hard! #LFC @stevengerrard," read the post.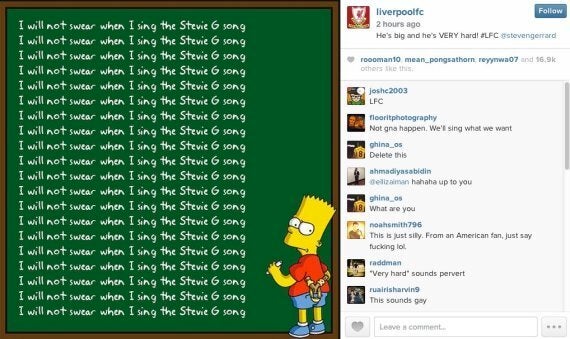 Bart doesn't look convinced, either
Quite why Liverpool have brought this matter up is mystifying. Swearing at football will continue whether people like it or not and this is one of the lowest attempts at sanitising the game.
To clarify, it should be "He's big and he's fucking hard."