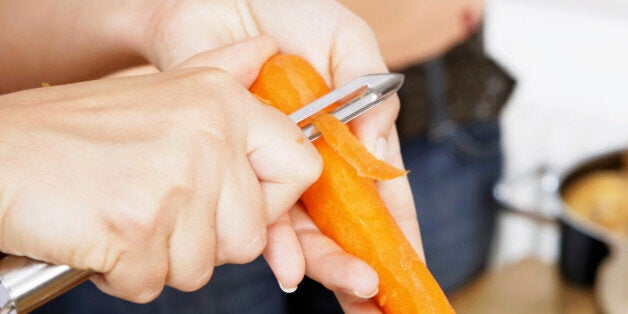 Supermarkets look set to make a killing on pre-prepared vegetables after a survey found one in five students aren't "confident" peeling a vegetable.
The rather surprising research, carried out by Sainsbury's, also revealed more than half of 19 to 24-year-olds can't make a soup from memory, while nearly a third can't make an omelette.
A further 37% couldn't cook stir-fry unprompted, and two thirds can't make macaroni cheese. According to the research, the same age range have a cooking age of a 14-year-old.
The dishes are all part of a series the British Nutritional Foundation believes people should be able to cook from memory without any prompting by the time they leave school.
In 2012, it emerged one in three teens starting university couldn't even boil an egg, while 30% couldn't make a jacket potato.
And student's cooking capabilities don't seem to have improved since; 63% cannot make a shepherd's pie unprompted while nearly half are not confident they can cut safely.
Related