Even though it has been 13 years since terrorists attacked the World Trade Center in New York City, new images and experiences from that unbelievable event are still coming to light. A book called Search and rescue at Ground Zero offers insight into the people that dedicated themselves to search for survivors in the ruins.
French-American photographer Stephane Sednaoui took these incredible pictures. He wanted to show another side to 9/11 - not the story about terrorists, but of people ready to risk their lives to rescue strangers. Sednaoui said: "The pictures show the good side of mankind. They show what people are able to do in a case of national disaster".
The photographer was living near the World Trade Centre in 2001. He witnessed the terrorist attacks from his window and decided to take pictures of the event. "I was awaken by the plane flying above our building, and run to the window when the first airplane crashed into the tower," he said. "I went to the roof. I was there from the first minute on. But I couldn't understand what has happening."
Sednaoui gave the Huffington Post these photographs from his book. "It must have been noisy everywhere," he said. "But strangely I only recall silence, maybe because we were all concentrating on digging and not talking."
For more information visit Stephane's website here.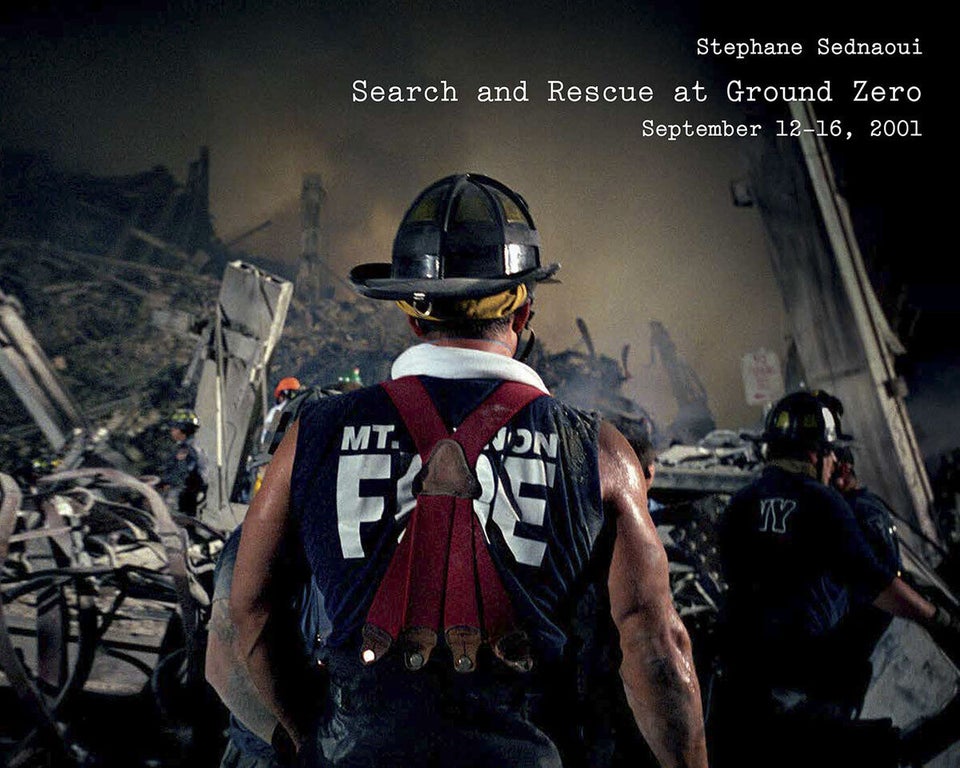 Search and Rescue at Ground Zero