Tottenham supporters would favour a short-term move to Wembley after it was announced a temporary home would be required due to a delay in the construction of their new stadium.
A High Court challenge has resulted in a revised construction programme, with the shortest build time meaning Spurs must leave White Hart Lane to allow the new stadium to be built adjacent to the present site.
However, the new ground will not be ready in time for the start of the 2017-18 season.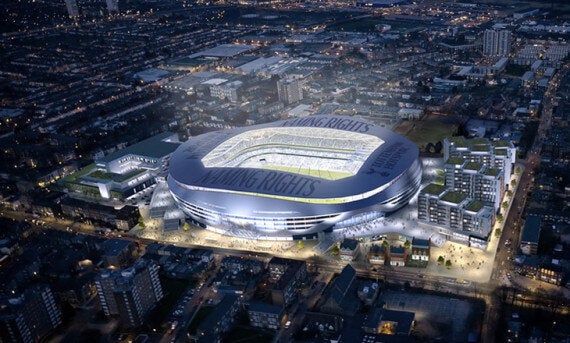 Construction at the Lane could be completed after the 2018 World Cup
The Tottenham Hotspur Supporters' Trust published results of a fans' survey last month, with 85 per cent of more than 2,000 respondents prepared to watch games at the national stadium, which is also in north London.
Martin Cloake, a board member of THST, told Press Association Sport: "Wembley would be the preferred option. From informal discussions, the assumption has always been that it would be Wembley.
"Arsenal played some European games there (between 1998 and 2000). So it's partly based on that and on geography."
It is understood Spurs are conducting due diligence on all possible grounds, with those in London favoured, although a ground share with Arsenal at the Emirates Stadium is not thought to be among the options being considered.
In 2011, Tottenham lost out to West Ham in a bid to move to the Olympic Stadium in Stratford. Whether sharing the Olympic Stadium with the Hammers, who move to the site in 2016, is an option remains to be seen.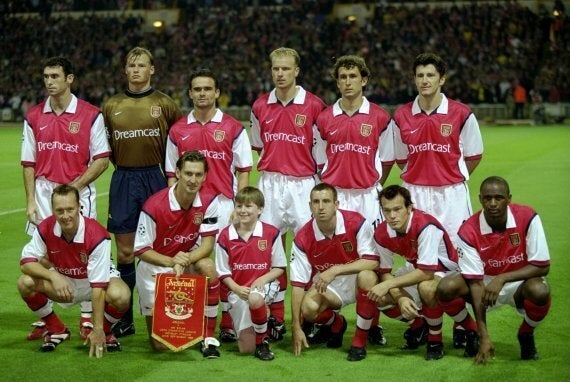 Arsenal played their Champions League games at Wembley between 1998-00
A switch to stadium:mk in Milton Keynes is among the options which has been mooted, while it is possible Tottenham could use one stadium for Premier League fixtures and another for cup or European matches.
THST would prefer one home venue and is not in favour of a move to the Olympic Stadium or Milton Keynes, the latter due to the origins of MK Dons.
"It's important in terms of retaining the supporter base and some sense of identity (to have one home ground)," Cloake added.
"A move to Stratford would certainly raise eyebrows. There would be some serious issues with MK Dons."
Spurs plan to build a 56,250-capacity stadium next to the existing White Hart Lane ground, which holds around 36,240.