She might be hitting the big 4-0 next year but Mel B showed she was in fine form during a sunshine break with her film producer husband Stephen Belafonte.
The 39-year-old 'X Factor' judge showed off her amazing gym-toned body in a teeny black and gold bikini as she took a dip in the sea in Mexico over the weekend.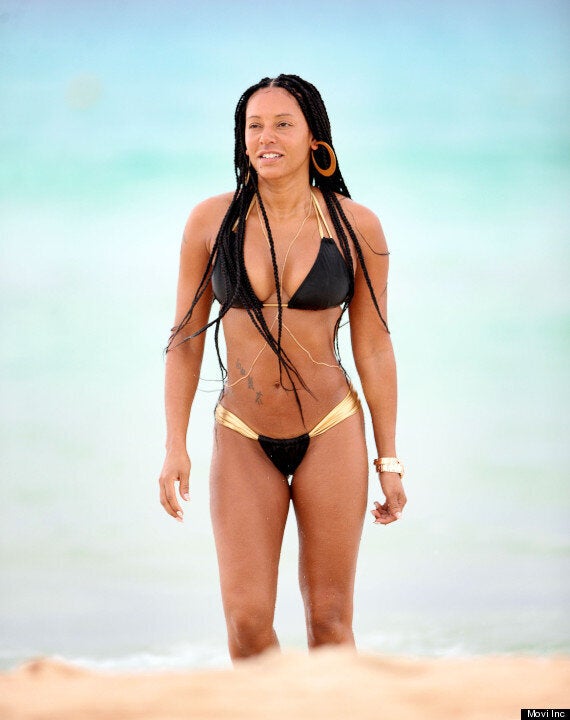 The former Spice Girl was also rocking a new 'do too, with a full head of long braids, which she used to full effect in some truly epic hair tossing moments in the waves.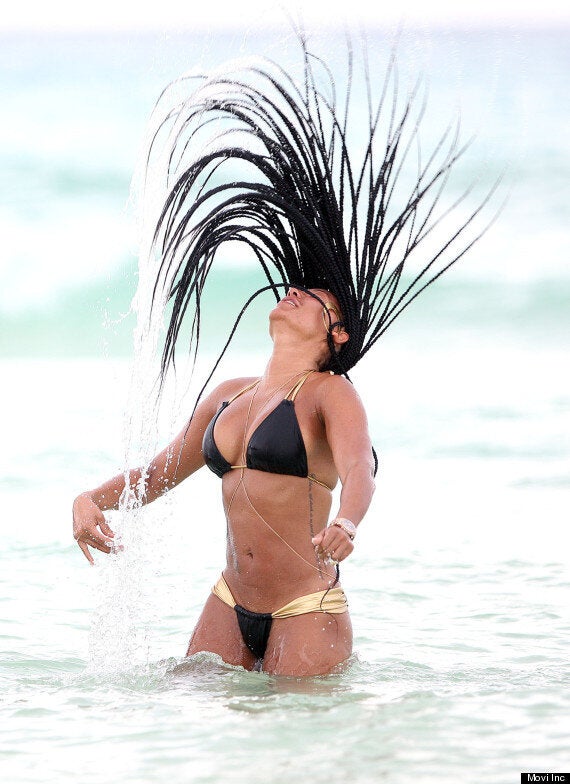 It's almost as if she was aware of the paps taking snaps on the beach.
The mum-of-three also got down to some good old-fashioned frolicking in the crystal clear waters with her hubby of seven years during their romantic break.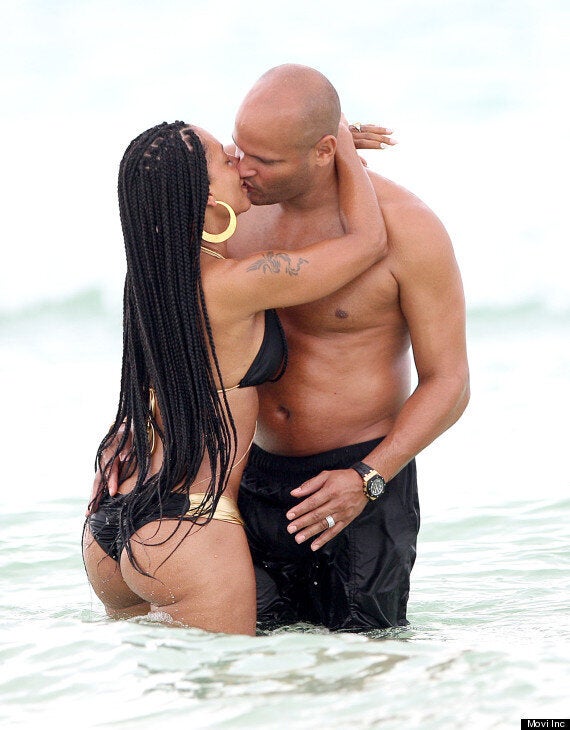 Mel and hubby Stephen Belafonte give it some serious PDA action
Mel managed to squeeze in the getaway in between filming 'The X Factor' in the UK and 'America's Got Talent' on the other side of the pond.
Which makes you wonder where she finds the time to actually hit the gym.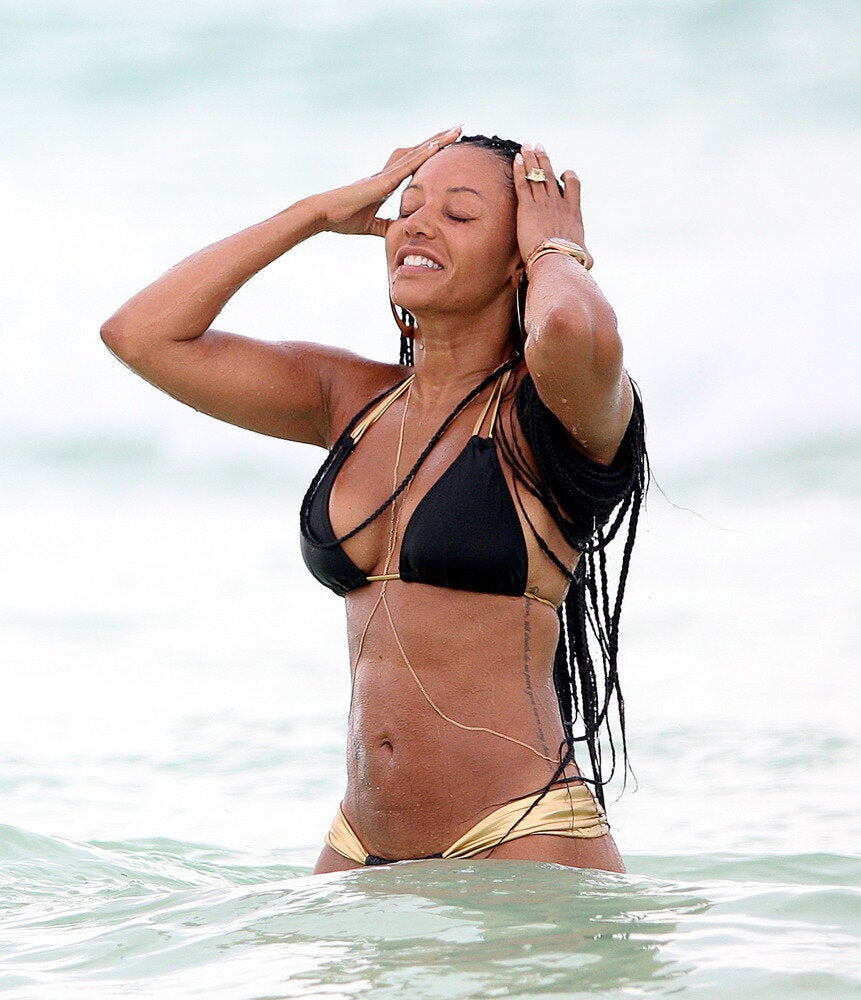 Mel B in Mexico