Freddie Flintoff has opened up about the extent of his bulimia during his career playing cricket for England, revealing that he used to throw up regularly during the lunch break of Test matches.
The former cricketing star tells Piers Morgan on tonight's episode of 'Life Stories': "I was on tour in India and I was doing it a lot. I was doing it at lunchtime, I would come off (the pitch) have something to eat and then I would go and bowl again."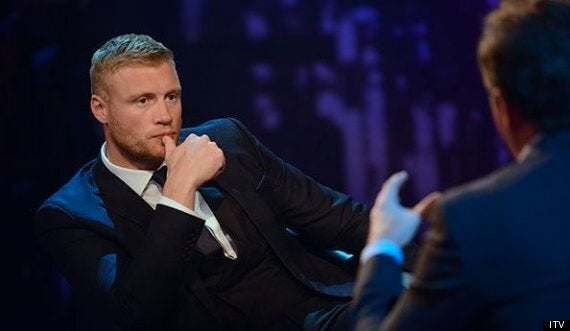 Freddie Flintoff has revealed to Piers Morgan the extent of his bulimia at the height of his sporting career
Piers asks him, "You'd come off and you would eat and then you would make yourself sick in the middle of a match?"
Freddie confirms, "I've done it at lunchtime a few times. In India I would have a curry and naan bread and then end up in the toilet."
Freddie also explains the circumstances leading up the famous 'lost pedalo' incident in the Caribbean, that led to his being banned from the team. He reveals that he had gone out, got very drunk in a bar in St Lucia and decided it would be a good idea to share a nightcap with 'Beefy' (Ian Botham), who was on a boat in the harbour.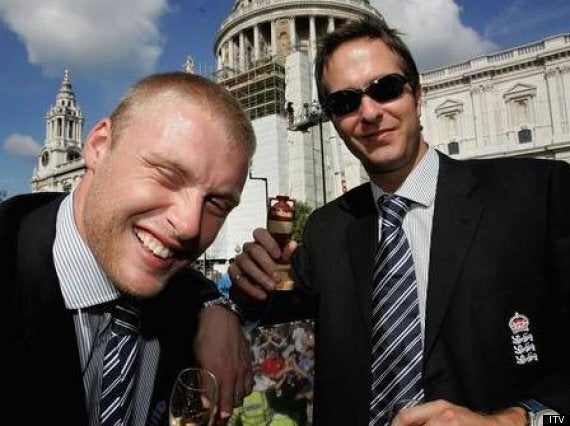 Freddie Flintoff's post-Ashes bender in 2005 was as memorable as his match-winning performance
As Freddie tells it, "I thought I can't swim as that would be dangerous, so I was going to get a kayak but I couldn't find the oars so I dragged this pedalo into the water. As I was doing it I was getting jolted around and waves were breaking and I couldn't get on it, not through the lack of trying and then I fell in and just let it go.
"A security guard got me and took me to my room. The next morning I woke up, I was on my bed and I'm still wet and I've got sand between my toes."
Piers also recounts the great bender led by Freddie following the England team's victory in the Ashes in 2005, during which he stayed up all night drinking in the hotel bar, then went straight to Downing Street, played on the swing of Tony Blair's young son Leo, got thrown out of the Cabinet room and urinated on the flower bed in the Prime Minister's garden.
Freddie agrees, "It doesn't sound as good when you put it like that."
Piers Morgan's Life Stories' is on ITV tonight at 9pm.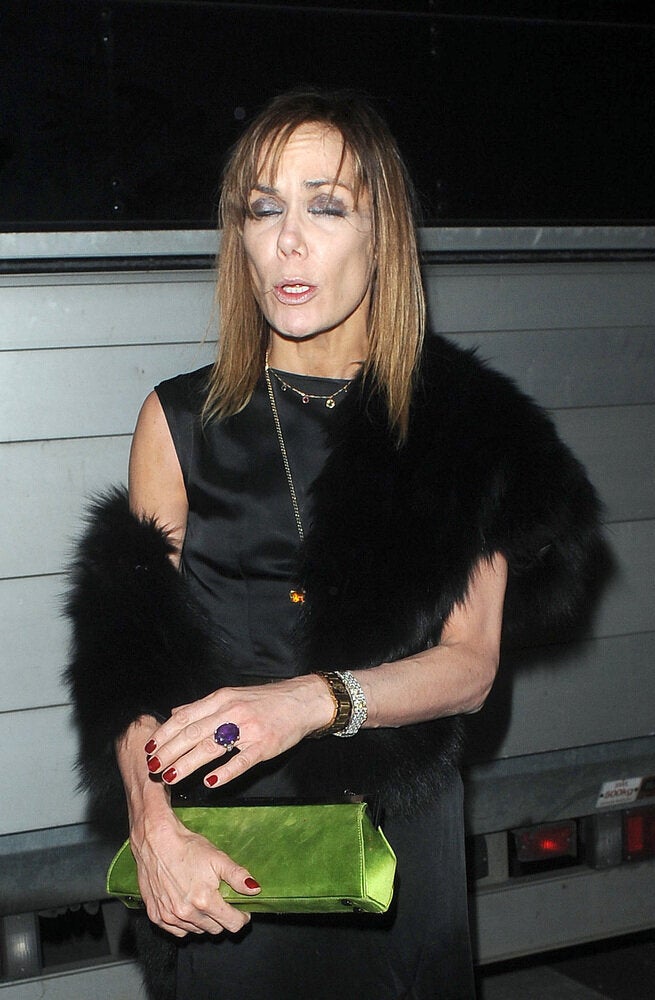 Tired And Emotional Celebs