Ozzy Osbourne suffered a pretty embarrassing mishap this week when he accidentally got into the back of a complete stranger's car, thinking it was his own ride home, much to the amusement of his wife, Sharon Osbourne.
The two were out together when they were approached by journalists, who former 'X Factor' judge Sharon was happy to chat to for a few minutes.
However while she turned on the 'Mrs O charm' and answered their questions, what she clearly didn't notice was that her husband had wandered off to get into their car, only to clamber into the completely wrong one by mistake.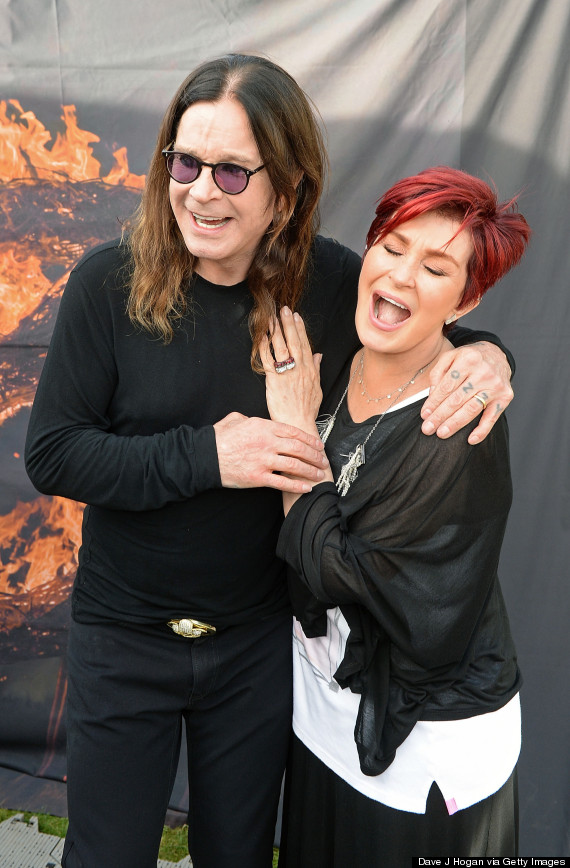 Ozzy and Sharon Osbourne
Upon realising her husband's unfortunate faux pas, Sharon was then seen shouting after a totally oblivious Ozzy, who by this point was sitting comfortably in the back of one of the journalist's cars ready to go home.
At least he hadn't dozed off.
Sharon was recently announced as one of the latest recruits to join the 'Loose Women' panel, alongside Gloria Hunniford, Penny Lancaster and former Queen of Daytime, Judy Finnigan.
She is already a presenter on an American equivalent of the show, 'The Talk', and admitted earlier this year that her commitment to the lunch-time show was one of the reasons she wouldn't be returning to the 'X Factor' panel.
Her new TV venture isn't the only thing she has to be excited about, though, after Sam Bailey - who she mentored on last year's 'X Factor' - gave birth on Wednesday, having already said she wanted Sharon to be the newborn's godmother.
She took to Twitter to express her excitement, writing:
Congrats to @SamBaileyREAL & Craig on the birth of their baby girl this a.m! Delighted to be her godmother, my 1st time. Such joyous news!

— Sharon Osbourne (@MrsSOsbourne) September 10, 2014
A day later, she publicly hit back at critics who suggested she might not have been completely committed to her godmother duties, writing:
I'm ecstatic about being a godmother! I'm taking it very seriously.

— Sharon Osbourne (@MrsSOsbourne) September 10, 2014
LIKE US ON FACEBOOK | FOLLOW US ON TWITTER