Gary Busey said he knew why the word 'Great' is in front of Britain, after becoming the first American contestant to win 'Celebrity Big Brother'.
The veteran actor won the vote to become this series champion, beating boxer Audley Harrison into second place, and dancer James Jordan into third.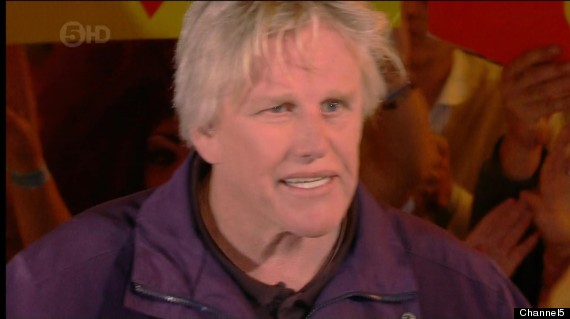 Gary Busey looks suitably... stunned at his victory in the CBB house
Gary said afterwards, "It's a surprise and an honour and a tribute to my love for this country and what I learnt about Britain...I know why the word Great is in front of Britain...I can't wait to take Stephanie and Luke to Stratford Upon Avon...and Liverpool."
When Emma mentioned that Gary is the first American to win Celebrity Big Brother, Gary said: "The respect in this country I've received in my heart and my spirit is undeniable."
Emma asked what he'd learnt about himself in the house, and he responded, "I didn't think I was selfish...I didn't think I was lazy...Big Brother gave me guidance and I paid attention...The highlight was taking my trousers off to go to sleep....the trousers off puts me in nice soft place of relaxation and nothing woke me up until the lights came on."
Profound.
Runner-up Audley told the crowd he was happy that he'd had the chance to "tell his story".
Emma asked Audley what his beef had been with James Jordan in the house, something viewers had seen regularly, and he said it was part of the game and there was no "shame in the game".
Profound.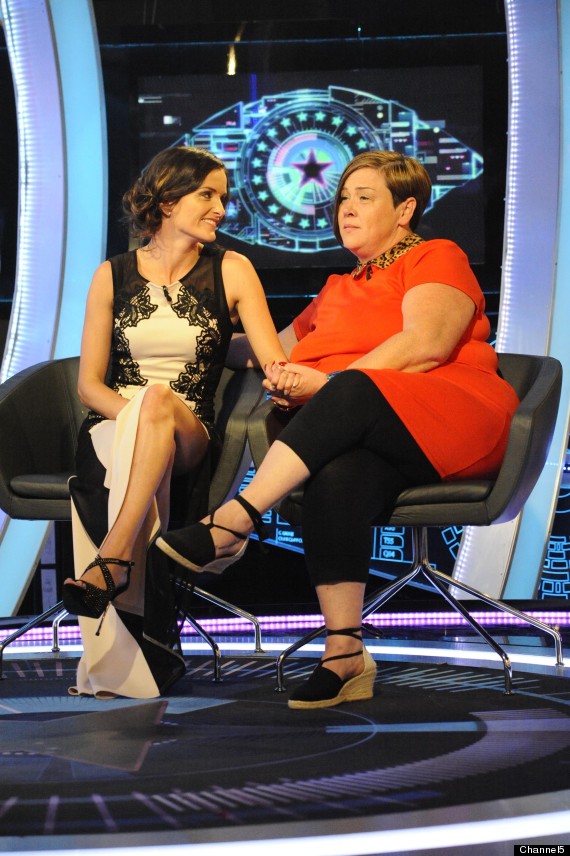 Edele Lynch and White Dee - still friends after weeks cooped up in the house together
The next placings on the night went to 'Gogglebox' star George Gilbey, White Dee and Edele Lynch respectively.
Pressed on whether her on-screen kiss with George would lead to romance or friendship, Edele revealed it was "between the both, it was enjoyable".
And now it's all over, until the next time.
LIKE US ON FACEBOOK | FOLLOW US ON TWITTER