His family allowed the Foreign Office to release of a photo of Henning holding a child in a refugee camp on the Syrian-Turkish border. Henning's family gave this picture to the Foreign Office
He was reportedly captured in the Syrian city of Ad-Dana by IS around last Christmas.
IS has threatened to kill him, in the video that was thought to be filmed in Syria, if David Cameron continues to support the fight against the jihadist group.
Catrin Nye, a BBC reporter who had filmed with Henning, tweeted that he is a "kind and funny man."
Henning's family have asked that the undated family photo be used by media, instead of clips from the IS video which show him kneeling in an orange jumpsuit, as other hostages have done in previous IS videos.
David Cameron has declared that Britain stands ready to take "whatever steps are necessary" to help an international push to destroy the "evil" IS who killed Haines and have now threatened to kill Henning.
Story continues below the video
The Prime Minister hailed David Haines as a "British hero" and vowed to "hunt down those responsible and bring them to justice no matter how long it takes" after Islamic State (IS) posted a video of the beheading of the father of two.
The killing appeared to have been carried out by the same British-accented jihadist responsible for the deaths of two American journalists held by the group - which is also known as Isil (Islamic State of Iraq and the Levant).
In an emotional statement after chairing a meeting of the Government's Cobra emergency committee to discuss the killing, the Prime Minister said the brutal crime would "strengthen our resolve" to take on the threat posed by the Islamic extremists at home and abroad.
British people would be "sickened" that a fellow citizen could have carried out such an act, the Prime Minister said and urged action to drain from society the "poison" of radicalisation - insisting IS and its adherents "are not Muslims, they are monsters".
He remained tight-lipped on Britain's role in the planned escalation of the military offensive in Iraq and Syria being co-ordinated by the US, and officials made clear there were no immediate plans to recall Parliament to discuss the use of British armed forces.
But while he ruled out sending ground troops, Cameron left the door open to air strikes - a course being urged on him by former military chiefs and some MPs.
"The murder of David Haines at the hands of Isil will not leave Britain to shirk our responsibility with our allies to deal with the threat that this organisation poses. It must strengthen our resolve," he declared.
"Ultimately our security as a nation, the way we go about our everyday lives in this free and tolerant society that is Britain, has always depended on our readiness to act against those who stand for hatred and who stand for destruction. That is exactly what we will do."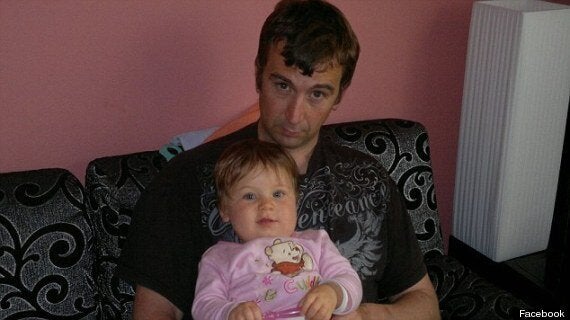 Haines was apparently killed in the video released Saturday
Fears for Haines's life had intensified when he was paraded as the next intended victim in the video of the death of journalist Steven Sotloff earlier this month and Cameron paid tribute to the "extraordinary courage" shown by the Haines family since he was snatched in Syria in March last year.
News of Haines's death came only hours after his family issued a plea to his captors to contact them.
"The whole country, like his grieving family, can be incredibly proud of what he did and what he stood for in his humanitarian mission," Cameron said.
In a statement issued by the Foreign Office, Mike Haines said his brother, who previously served in the RAF and worked for the UN in the Balkans, was "just another bloke" who was "most alive and enthusiastic" in his humanitarian roles and will be "missed terribly".
His killing was met with horror by political and religious leaders as well as British Muslims and ACTED, the aid agency for which he was working when he was snatched in Syria in March last year, said it was "a crime against humanity".
US president Barack Obama said America - where the two previous killed hostages, both journalists, were from - "stands shoulder to shoulder with our close friend and ally in grief and resolve".
Deputy Prime Minister Nick Clegg said the murder was "barbaric" and promised the Government "will not rest until these killers face justice" and Labour leader Ed Miliband said he was "sickened" at the murder.
In a sermon at Bristol Cathedral, the Archbishop of Canterbury said the aid worker was "evilly killed in the place he was serving in love for its suffering people".
Dr Shuja Shafi, secretary general of the Muslim Council of Britain, said there was "nothing in our faith that condones such behaviour.
"Muslims in Britain and around the world have condemned these people, and the arguments they use have been refuted comprehensively as being far from the religion of Islam."
Popular in the Community