Dave Benton, 51, revealed during a broadcast on Thursday afternoon, not only that his cancer had returned but that it is "too big" for surgery.
Dave is to try a new treatment to slow down the tumour's growth, his goal is to add "a few more days and make them the best they can be".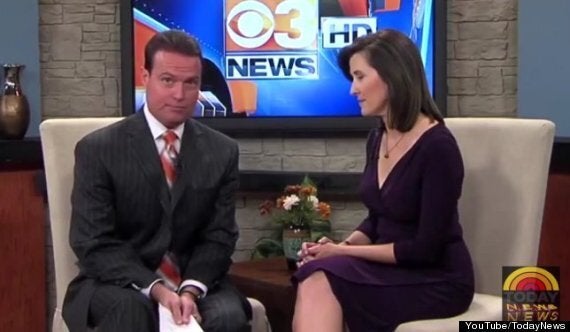 He added: "As you know I am a born-again Christian, I believe I am in God's hands and I am at peace and I know that he is going to take care of the days ahead."
Dave, has worked for the Illinois channel WCIA-TV for almost nine years, and has a wife and two adult children.
After his announcement, many sent messages of support over Twitter.
"Thinking of you and continuing to pray for you as you venture through this. I love your attitude and commitment," said one.
"I saw your video on facebook and was truly moved by your courage. My thoughts are with you and your family," wrote another.
According to the NHS there are about 4,300 people diagnosed with benign brain tumours and 5,000 new cases of malignant (cancerous) brain tumours in the UK each year.
Being able to recognise the signs of a brain tumour early is key to successful treatment.
Brain tumours are graded from one to four according to their behaviour, such as how fast they grow and how likely they are to spread. Grade one tumours are the least aggressive and grade four are the most harmful and cancerous.
Even benign brain tumours can be serious if they are not diagnosed and treated early.
According to Cancer Research UK there were 4,975 deaths from brain, other central nervous system and intracranial tumours in the UK in 2011. Education on brain tumours could help to reduce this number.
Here are some brain tumour symptoms to look out for: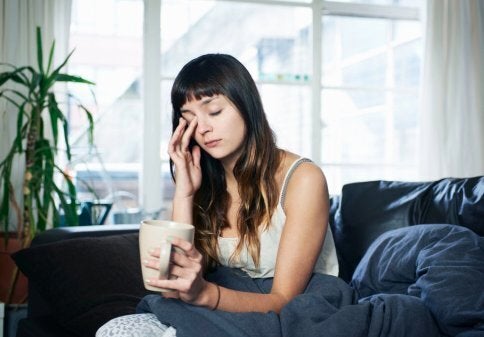 Symptoms Of Brain Tumours