Formula E has certainly started with a bang after its first race in Beijing ended with a dramatic crash on the last corner.
Driver Nicolas Prost collided with Nick Heidfeld causing Heidfeld's car to fly off the track and barrel roll into the safety wall.
The race in Beijing was the first race of the new Formula E championship and marked the beginning of the world's first all-electric formula racing series.
Having initially blamed Heidfeld for making a 'suicide move' Prost later realised his mistake after looking back at footage of the incident.
He then went on to apologise to his fellow driver saying, 'I feel very bad about the incident and after looking at the videos I understand that I am responsible. I just did not see him, feel very bad.'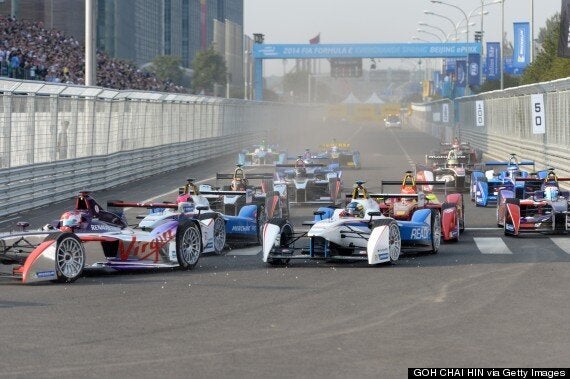 In contrast to the hugely dramatic appearance of the crash neither Heidfeld or Prost were injured with the pair even having an argument at the side of the track after the crash.
Despite there being a full roster of different teams and different cars it was decided that all teams would use the same Spark-Renault SRT 01E car.
The 10-season series moves to Putrajaya, Malaysia next and will finally conclude in London's Battersea Park.
Popular in the Community