Apple has announced a record 4 million pre-orders for the new device were taken in just 24 hours after it made the device available to early adopters on Friday.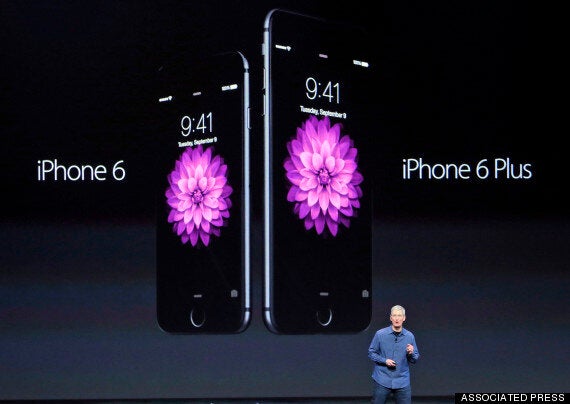 If we take it as read that roughly half the orders were for the iPhone 6 Plus, and half for the iPhone, that's a total length stretched end-to-end of 592 km.
52,886 new Routemaster London buses
77,000 killer whales
5641 football pitches
Or in area, it's about 43,000 square meters. Here it is imposed on the O2 for scale:
More pertinently, it's twice the number of iPhone 5 pre-orders in the same time frame.
"iPhone 6 and iPhone 6 Plus are better in every way, and we are thrilled customers love them as much as we do," said Tim Cook, Apple's CEO. "Pre-orders for iPhone 6 and iPhone 6 Plus set a new record for Apple, and we can't wait to get our best iPhones yet into the hands of customers starting this Friday."
The phone doesn't go on sale until Friday 19 September but several stores are already sold out.