Mercedes motorsport boss Toto Wolff admits Lewis Hamilton and Nico Rosberg are "like enemies" in their head-to-head battle for this year's Formula One world title.
With six races remaining, starting with Sunday's Singapore Grand Prix, just 22 points separate the pair as they fight it out for the sport's most-prized trophy.
Reflecting on what has unfolded between them on-track this season, Wolff concedes there has been a noticeable deterioration in their roles as team-mates.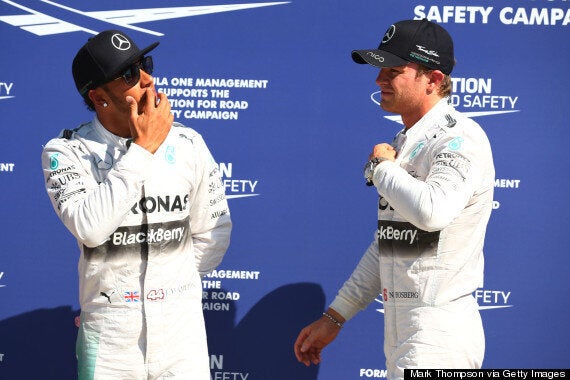 Hamilton and Rosberg's enmity has intensified recently
Speaking to BBC Sport, Wolff said: "It has changed from, let's say, an almost amicable relationship at the beginning of the season to a very intense moment, where it was almost like realising these two are enemies competing for the world title.
"It's also a learning process. These boys have been calibrated their whole life that their main priority is to win the drivers' championship in F1.
"And here they go - they are in the same car, competing against each other for that trophy, and one is going to win and one is going to fail.
"This is a new experience for them - a difficult experience maybe."
Wolff added: "There are 22 guys out there and all of them are ruthless. They know what they want and they will try to take it.
"Nico has always been like this. I don't know why anyone had the perception of him being Mr Nice Guy."
Popular in the Community