The former Bond star reveals in his latest memoir that, although Sinatra secretly enjoyed the idea that he had these connections with the underworld, a lot of it was trumped up by the press as a result of strangers visiting the legendary crooner's dressing room and asking for a photograph.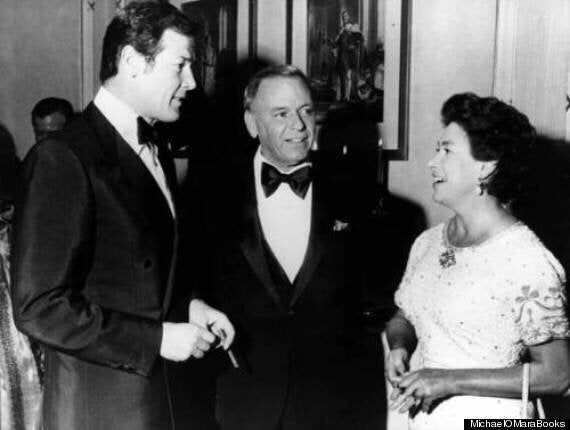 Sir Roger Moore with Frank Sinatra and Princess Margaret
"How many times have I had my picture taken this week?" Sir Roger puts it to HuffPostUK. "Frank told me that six blokes he didn't know would appear in his dressing room, five of them would ask for a photo with Ol' Blue Eyes, and then 10 years later these photos would be revealed as evidence of his Mafia ties. These were his Mafia 'selfies'. And he didn't have a clue who they were."
Sir Roger's book 'Last Man Standing' is a film fan's delight – a walk down memory lane of half a century of movie-making, from the leafy avenues of Pinewood and Shepperton Studios, to the hills of Hollywood and parties in Palm Springs, to the swimming pools and film sets of the South of France.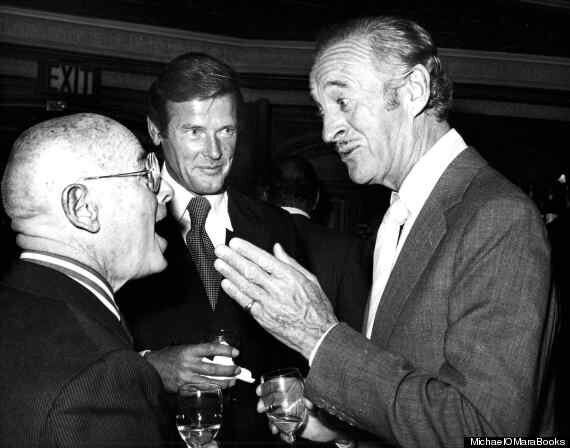 Roger Moore with his great friend David Niven - "honest, kind and hysterically funny"
On every page of 'Last Man Standing', we meet another one of Sir Roger's many cronies: his favourite of all, the urbane David Niven – "so honest, kind and hysterically funny" – the most charismatic star of them all – "Cary Grant, just as elegant as he appeared on screen but with this terribly scatological humour, a cupboard full of whoopee cushions, I kid you not" – and the tightest of them all, Tony Curtis – "would charge you for a teabag".
"She was cruel to my friend," Sir Roger tells me straightforwardly. "That I can't, and will not, forgive."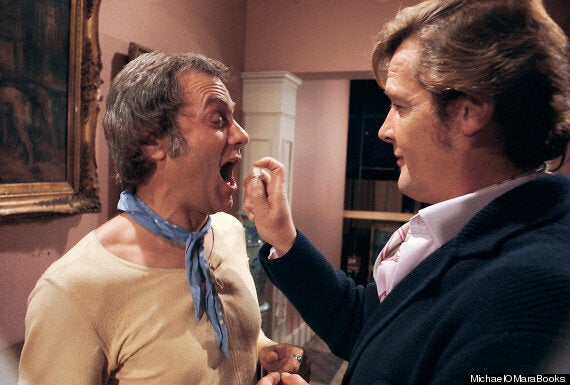 Roger worked with Tony Curtis on The Persuaders
One woman aside, Sir Roger's sense of humour, love of the absurd, and tireless work for UNICEF all belie his 86 years. He tells me about his average day which, apparently, involves "getting out of bed, avoiding the furniture, kissing my wife good morning, a little bit of exercise, and then it's time to start on the begging letters…" perfect comic pause… "I write quite a few of those."
After more than half a century as one of the world's most popular actors, Roger Moore seems to have pulled it off – fame and riches, beautiful women on his arm, lots of good works and, most interestingly, very few enemies… how has managed it all?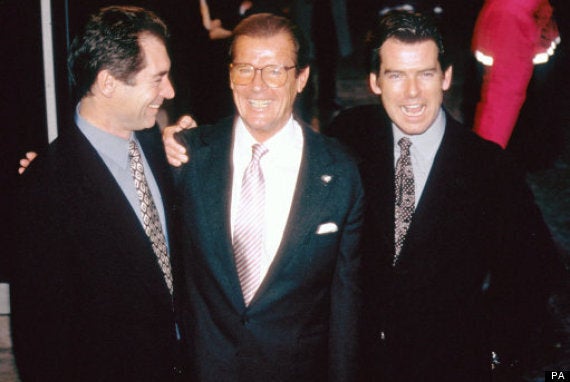 Roger Moore with fellow Bonds Timothy Dalton and Pierce Brosnan
"I don't argue," he explains. "I am very happy to turn the other cheek. I have never minded being called a coward."
But is he really last man standing? It seems there's one person who disagrees…
"Well, I bumped into Christopher Lee last night, and he told he's actually last man standing, because he's 92," chuckles Sir Roger. "He's been a friend of mine since 1948, as he reminded me last night. He told me, 'I haven't liked you, but I've known you.'"
Was the big screen's Dracula joking, I check? "Oh, yes," says Sir Roger. "You'd better make sure you put that. I don't want him turning up at my hotel door, all red eyes and fangs."
Last Man Standing: Tales from Tinseltown by Roger Moore (Michael O'Mara Books) is available now. Click here for info.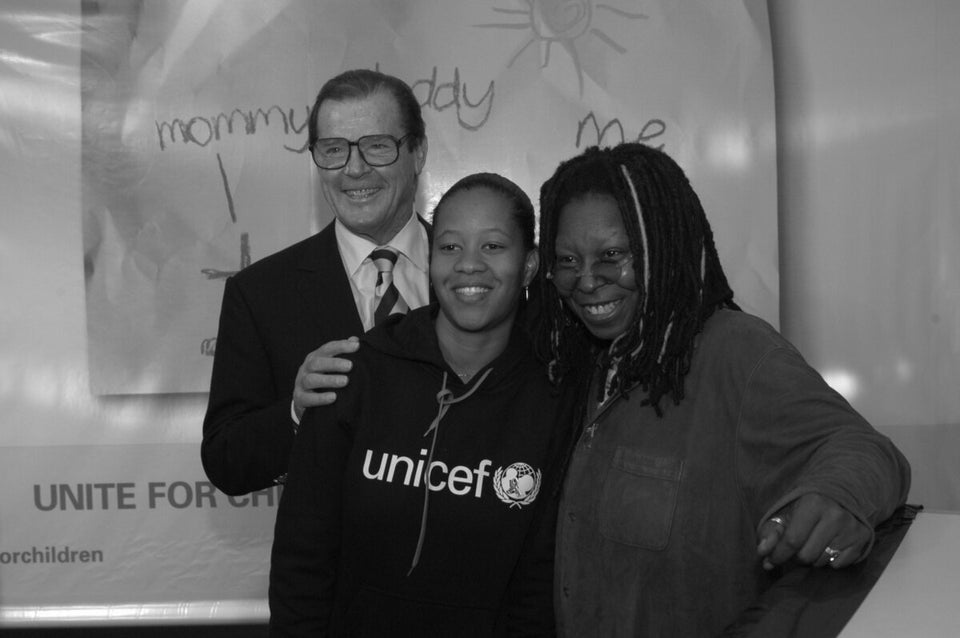 Roger Moore: Last Man Standing
Related