The fashion industry often comes under fire for promoting a one-size-fits-all idea of beauty, but if this year's London Fashion Week is anything to go by, it looks like things may be changing for the better.
For us, the undisputed star of this year's LFW was Chantelle Brown-Young, the model and former America's Next Top Model contestant with vitiligo.
Chantelle, who now goes by the name Winnie Harlow, proudly strutted down the runway for Ashish, proving that different can also mean beautiful.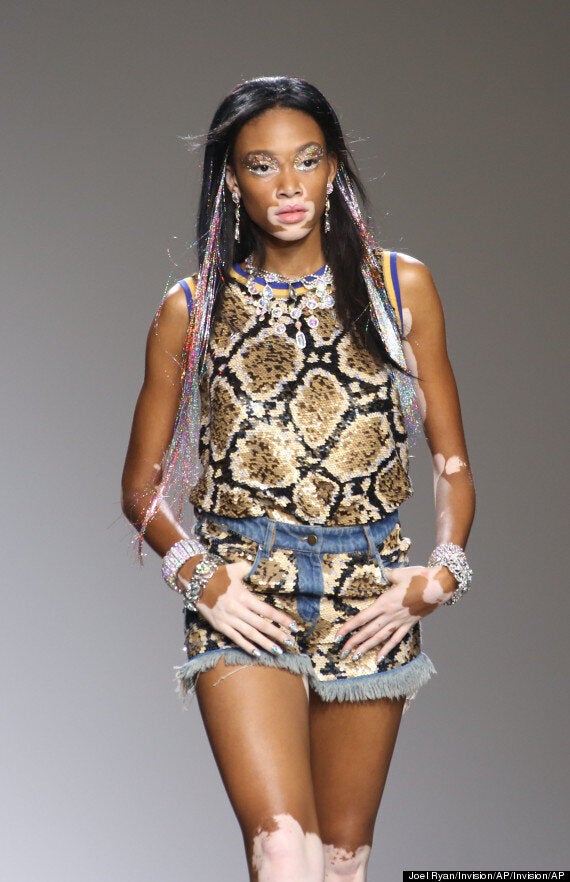 Vitiligo is a condition which causes de-pigmentation of the skin in patches. Winne has previously said she was bullied as a child and called 'zebra' and 'cow' by her peers because of her appearance.
But despite these setbacks, the 19-year-old has achieved her dream of being a model.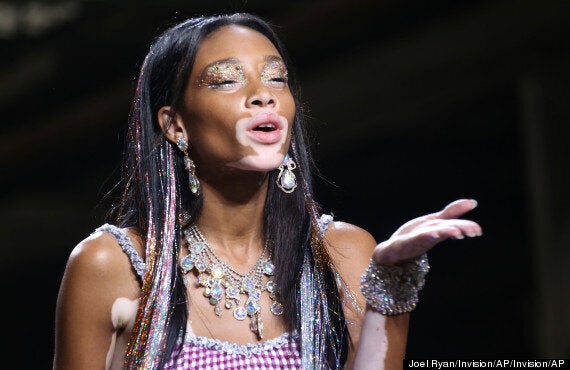 Although she's recently been eliminated from the current series of ANTM, Winne has just been signed as the new face of Desigual.
And judging by her catwalk performance in London, we think we'll be seeing a lot more of the model from now on.
(She looks just as fabulous backstage!)
Winne is living proof that we shouldn't let those that doubt us stop us from pursuing our dreams. Her strength and determination can inspire us all to live life to the full, whatever setbacks we may face.