Is this a new celeb trend I spy? Never mind a designer handbag or toy dog, Taylor Swift was spotted out and about in New York with her cat, Olivia, under her arm.
Well, chihuahuas are sooooo last year.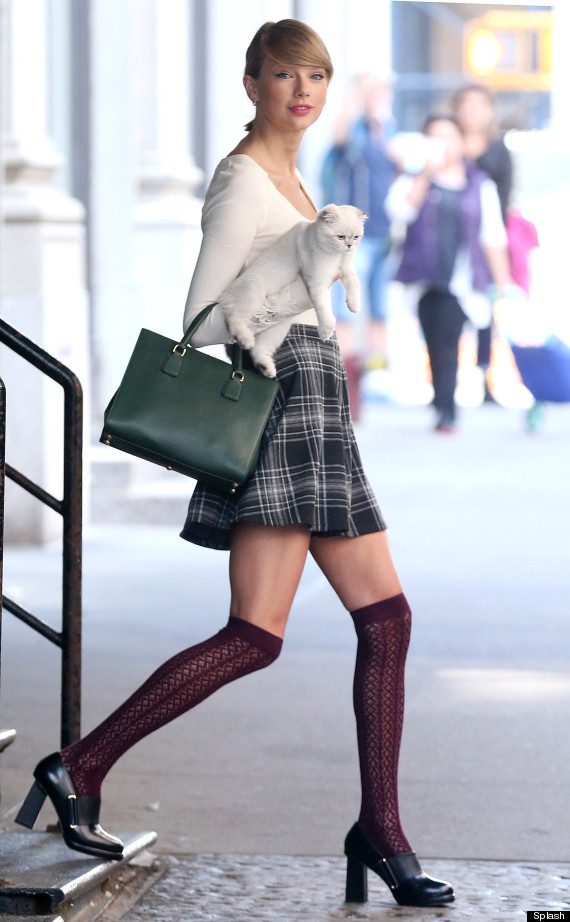 Taylor Swift and Olivia
I'm not entirely sure using cats as clutches is going to catch on, but at least Olivia is distracting us from those knee high woollen socks Taylor is wearing. Just.
The 24-year-old was spotted with the moggy as she left her apartment in Manhattan on Wednesday.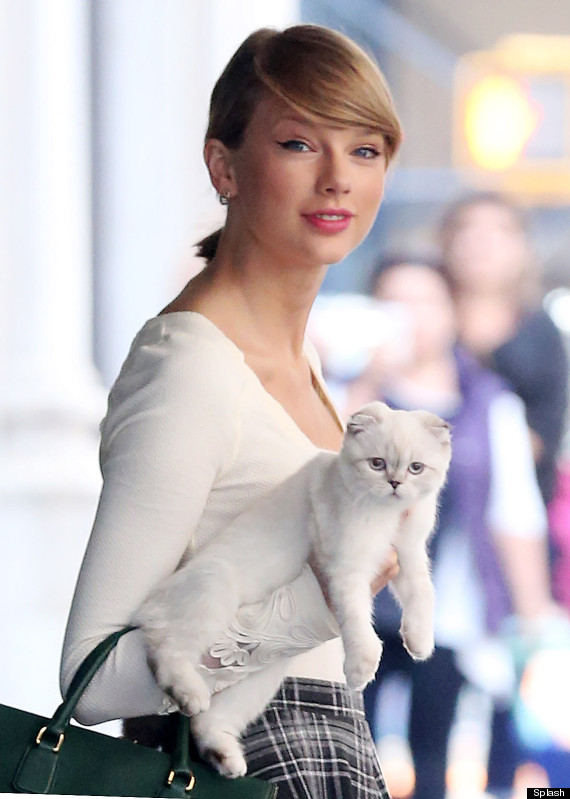 The singer recently joked to Rolling Stone magazine that her single status was linked to her owning cats.
"It's not bad that I'm not hopelessly in love with someone," she told the mag. "It's not a tragedy, and it's not me giving up and being a spinster. Although I did get another cat.
"I asked around: I was like, 'Does two cats count as cats?' But then I thought, what imaginary guy's perspective am I thinking about this from?
"Someone is going to think I'm undateable for a lot of reasons before they think I'm undateable because I have two cats."
FOLLOW BAGGERS BITES ON TWITTER