Michelin-starred chef John Burton-Race has returned to London after 12 years, a length time in which the food landscape of the city has changed dramatically.
So how does his new venture, the New Angel, fit in to a modern foodie landscape?
First, a potted history of Burton-Race: in the early noughties he was a TV chef, featuring in shows French Leave and Return of the Chef. Then followed a stint on I'm a Celebrity... Get Me Out of Here! (he got really irritated at Janice Dickinson's refusal to eat kangeroo balls), and a painful divorce settlement that saw the closure of his Dartmouth restaurant, the first New Angel.
However, while the newspapers have chosen to focus a bit unkindly on all of this, we saw an impressive menu and wanted to know whether Burton-Race still had it in him. In his own words, he said - talking to HuffPost UK Lifestyle: "I needed to find a shop window for my ideas - I have a lot of new dishes that I want to try out and experiment with."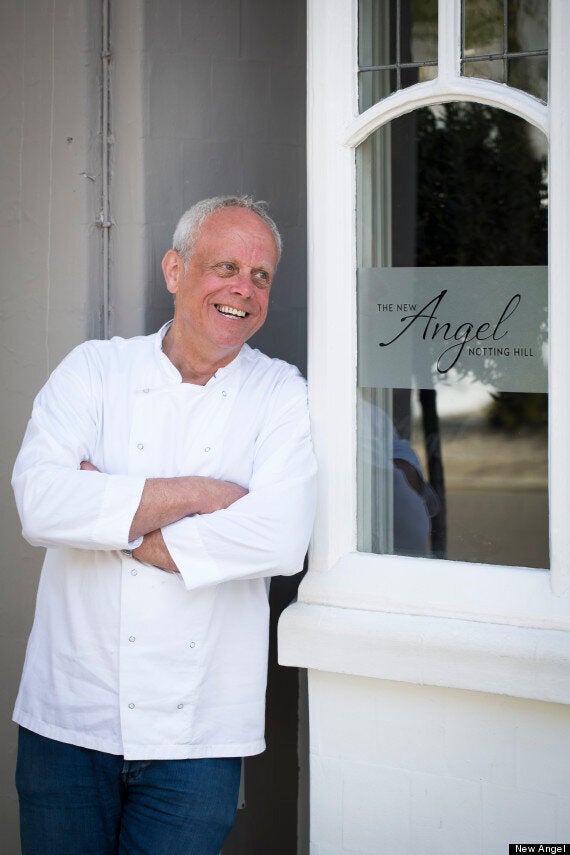 Choice is something that Burton-Race noted is a big thing in London in the last decade. "The variety of food on offer in London is second to none. I like Le Gavroche for French food, and Zuma which is heavily influenced by Japanese. The thing is about London it offers the best of whatever you want to eat, and you can eat really well at any price point."
Seasonal food heavily influences the dishes, and Burton-Race's life is his plates as you sense tastes from the Far East (he was brought up there) and an enduring love of France, as he used to live there. Roasted monkfish, for instance, comes with glazed pak choi and tempura cockles, and all the cheese is French.
When we arrive late and flustered, all is soothed by a waiter and his delightful Champagne trolley. As a taste of what's to come, we're given a chickpea puree amuse bouche that looks insubstantial but is packed with flavour and spice.
One of the starters included a nice twist on a goats cheese and walnut salad - whipped goat curd sat on spring greens salad, alongside two types of beetroot. A tiny fried quail's egg topped the whole thing off.
At present there is a courgette flower stuffed with crab salad, and we'd highly recommend it. It featured in a superb John Dory main, alongside samphire and sorrel. The presentation was spot on - not too fussy - and more importantly, each dish held its own with flavour and textures blending in harmony.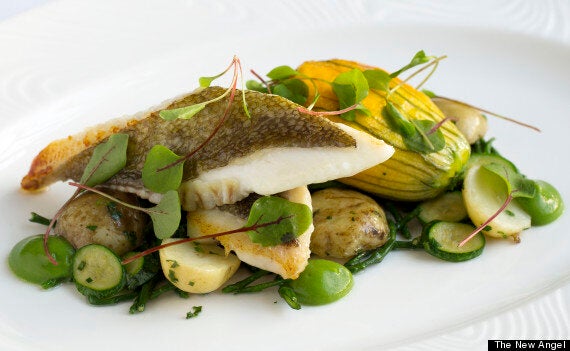 The dishes give off the veneer of simplicity but you get the impression there is a lot going on behind the scenes.
"A lot of my dishes are tricky to make properly," he says. The one that gives him most sweat is the roasted squab pigeon with foie gras.
Outside of the restaurant, the chef actually prefers his wife's cooking - roasted duck with apple and tarragon sauce is one of his favourites.
We finished our meal with a raspberry souffle, light and fluffy and just the right portion. It then strucj us that despite consuming what seemed like a very extensive meal, we weren't uncomfortably full. My companion summed it up best: "There was so much thought and balance gone into the cooking that, despite eating well and a whole variety of flavours, I left feeling satiated
A very welcome addition to the British food scene, we say.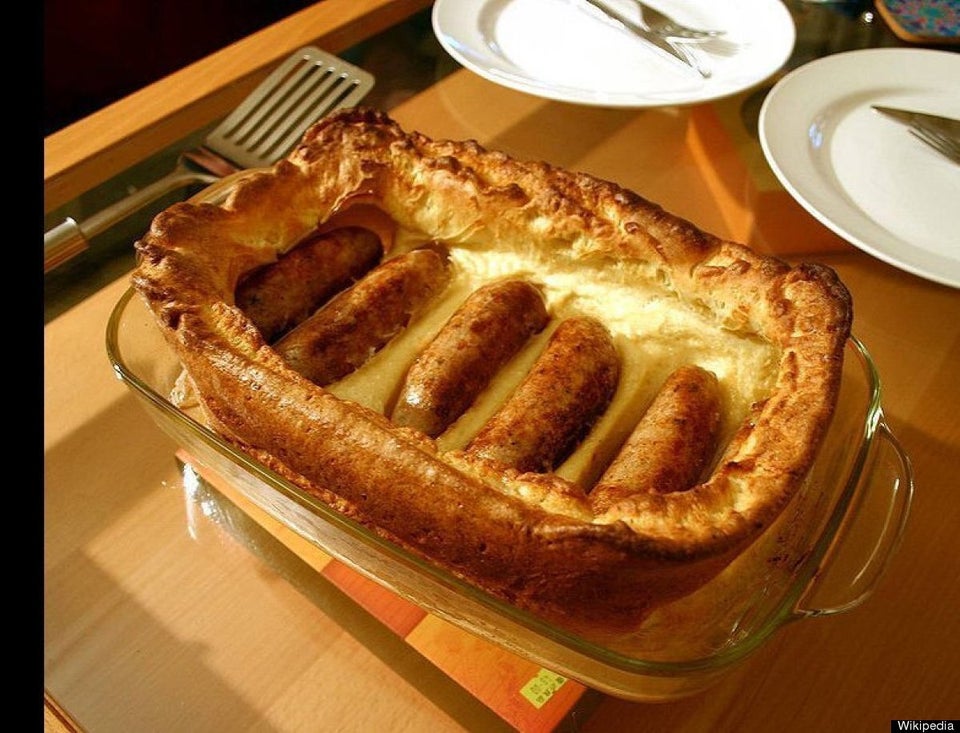 Misunderstood British Food Names