Rainbow cakes are so last season, dah-ling, this year it's all about the piñata cake. After Asda launched their buy-in-store version, which is a plain sponge covered in trippy, multi-coloured icing, people have been taking to their baking bowls to try and recreate it.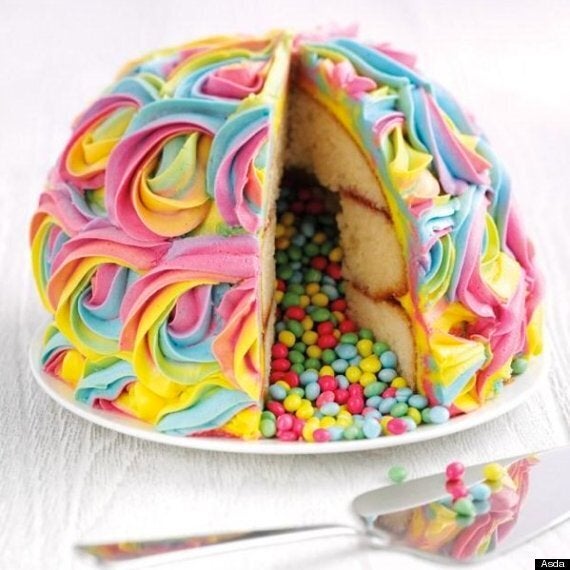 For a steer on piñata cakes, you need to ask: what would Katy Perry look like if she was a baked product?
Think lots of colour, as much random tat as possible from chocolate buttons to Kit Kats to multi-coloured M&Ms and Smarties. There is no such thing as too much.
However, turns out people have been doing this well before the supermarket.
Take a look at the best on Instagram: