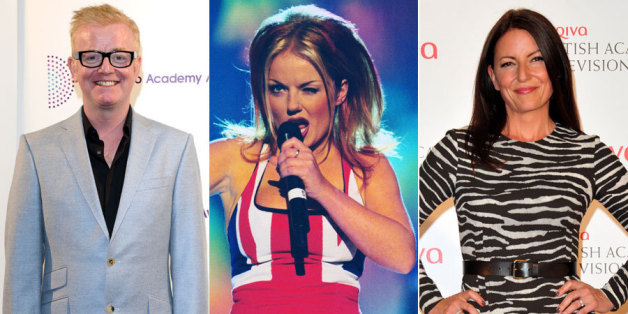 Dave Benett/Karwai Tang/Getty/Jon Furniss/Invision
Unless you've literally just woken up, you'll know that the votes have been counted and the residents of Scotland have decided to vote against independence in the Scottish Referendum.
While discussions about what this may mean for both Scotland and the UK rage on, we'd like to highlight some of the most important comments on the matter. Yes, Geri Halliwell, we mean you.
Naturally, the former Spice Girl - whose iconic Brit Awards dress is still etched in our minds - is delighted that the UK is staying as one, and Geri's sentiments have been shared by many throughout the celeb world…
Thank you Scotland - together we are Great Britain. X

— Geri Halliwell (@GeriHalliwell) September 19, 2014
@jk_rowling Watching this from the US and I am honestly so impressed with how it's handled. Hooray for peace! #indyref

— CosmicPandaWaffles (@CosmicPandaWfls) September 19, 2014
Morning Scotland!

— Davina McCall (@ThisisDavina) September 19, 2014
Well it appears we are still very much one union under a groove. Happy Friday everyone.

— Chris Evans (@achrisevans) September 19, 2014
Feel sad for those who campaigned hard for a yes vote. Hopefully some meaningful change will come of this. It was by no means a landslide.

— Simon Pegg (@simonpegg) September 19, 2014
Understandably, many of the stars who publicly supported the 'Yes' campaign are yet to post anything new on Twitter, with the likes of Irvine Welsh and Andy Murray staying silent.
Then there's Bjork, who threw herself behind the 'yes' campaign and even reworked one of her tracks into a makeshift independence anthem…
england, scotland & ireland! we are pleased to tell you that we have additional 'biophilia live' screening dates: http://t.co/GrSwoQi5tS

— björk (@bjork) September 18, 2014
Shameless.
LIKE US ON FACEBOOK | FOLLOW US ON TWITTER