It's been just over a year since Andrew Hozier, who is known by just his last name, first burst onto the scene with his debut 'Take Me To Church'.
The track, released only in his native Ireland, soon became a hit with fans across the UK and further afield - even garnering support from Stephen Fry, who fuelled the hype by tweeting a link to Hozier's video.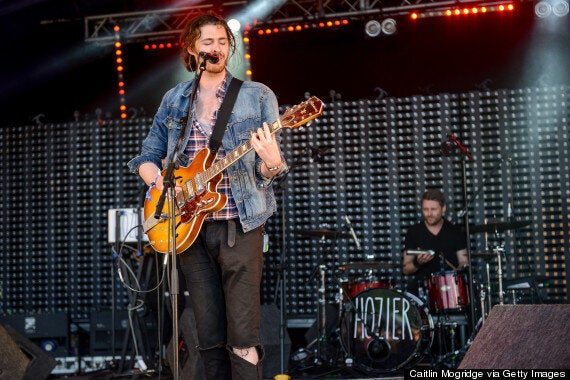 Hozier performed at a number of festivals this summer, including Wilderness (pictured)
Now, after a long wait - and a lot of work - the County Wicklow-born singer-songwriter is finally getting ready for the release of his self-titled debut album - surely it must feel as though it's been a long time coming?
Speaking to Huff Post UK, Hozier explains why the wait hasn't been too excruciating.
"It's been a year since 'Take Me To Church' [was released] in Ireland, which we put online for free," he states. " So yeah it does [feel a long time coming].
"If I had more time to write more music then I would," he adds. "But around the time of writing 'Take Me To Church' I threw away a lot of material and started, not from scratch, but from a new point.
"From there it doesn't feel like I've been writing for it for a long time. At that point I turned a corner and thought, 'okay, let's start from here'."
While Hozier's debut album certainly errs on the dark side, focussing on themes including mortality, guilt and even funerals, it would be unfair to label the record a melancholic affair.
"A lot of things on the album are quite heavy but they're approached from a bright point of view," he tells us. "I've always loved that kind of… Tom Waits approach.
"With some of the heavier stuff, I [am] like looking at awful things in a good way.
"I think there's wonderful things about some of them, so sometimes i approach it from that angle."
"I will play around with an idea for a very long time until it's found it's feet and it's good enough to become a song.
"When I'm writing songs I don't tend to dwell on things that are overly... that I'm overly too thrilled about either so in that regard yes, it can be [cathartic].
"I remove myself a bit from the song too, so that its not a 100% exactly a portrait of myself. I try to mask it in some way."
One track in particular which begins with a morbid fantasy of sorts is 'In A Week', a collaboration with another Wicklow-born singer, Karen Cowley.
"It's about two people who think about dying in a field and if they were eaten by animals," Andrew explains. "I've known Karen for years, even before we knew each other, but we've sang on many projects.
"We sang together in a funk hip-hop outfit and she has a great, grand and entrancing traditional Irish voices."
'Take Me To Church' has been re-issued ahead of his album's release, and if the response - from both fans and critics - is anything to go by, Hozier is set for success, which should certainly open up more collaboration opportunities in the future - so who's on the wishlist?
"One of my heroes would be Tom Waits," Hoizer reveals after a careful consideration. "I'd love to do something with somebody like James Blake… There's too many to mention!
"I love the idea of collaborations and I might be looking that way in the future, hopefully."
'Take Me To Church' is out now. 'Hozier' is due for release on 6 October.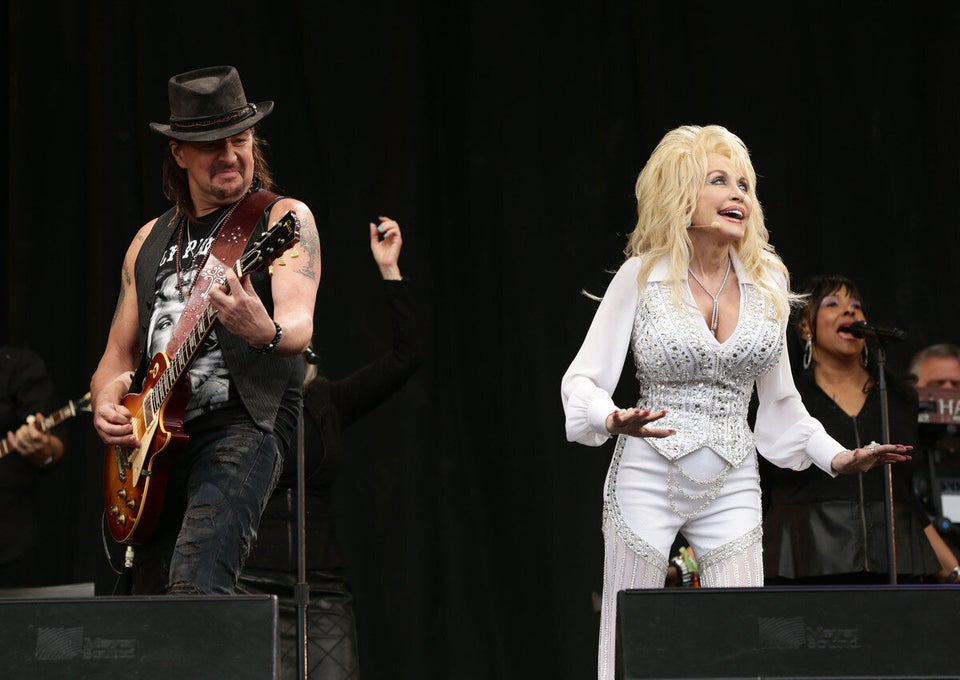 Glastonbury 2014: The Best Bits