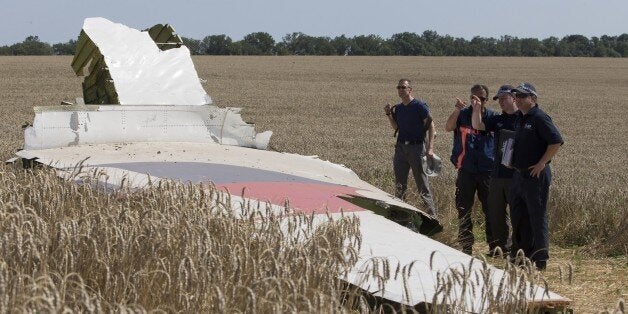 A mysterious millionaire is offering $30m, just over £18m, for information on what happened to Malaysian Airlines flight MH17.
Supporting earlier assertions that the plane was hit by a missile, most likely by pro-Russian separatists, the report found there was "no indications that the MH17 crash was caused by a technical fault or by actions of the crew".
It is unknown who is offering the huge amount of cash, but the Wifka investigation agency said its anonymous client had already deposited $30m in a Swiss bank in Zurich.
Just in case you want to become a millionaire, this is what they want to know:
After the terrible assassination or "accident" all political parties, at home and abroad, said they owed it to the victims, their families and the public to clarify the circumstances of the crash and present evidence for what happened. None of this has yet been done.

Wifka wants to know:

– Who shot down MH17 on July 17?

– Who gave the order?

– Who covers up the shoot down? (Also, if it was by accident and not out of political, economic or military motivation)

– Who can provide details on the circumstances that led to the shoot down?

– Who was directly involved with the shoot down?

– What happened to the people that were involved with the shoot down? What happened to the weapon used?

– Who can name the people that cleared the shoot down?
Popular in the Community