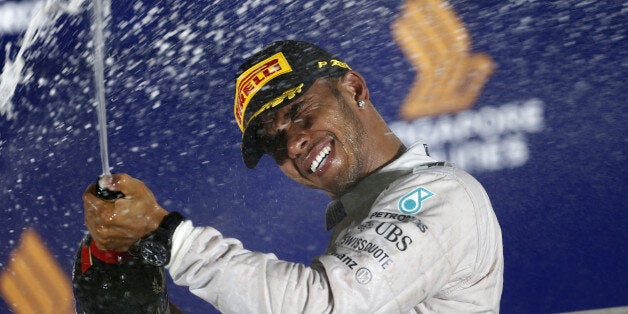 Lewis Hamilton feels relaxed rather than relieved after reclaiming the lead in the battle for this year's Formula One world title.
In taking the chequered flag at the Singapore Grand Prix, Hamilton claimed victory number 29 of his Formula One career and his seventh of the season, two more than when he won his only title in 2008.
Championship rival and Mercedes team-mate Nico Rosberg suffered his second retirement of the campaign - a wiring loom breaking in the steering of the German's car, leaving him without a number of vital functions ahead of the start of F1's only night race.
After a consoling hug from Mercedes motorsport boss Toto Wolff in the garage, Rosberg then watched Hamilton win to take a three-point lead in the drivers' championship.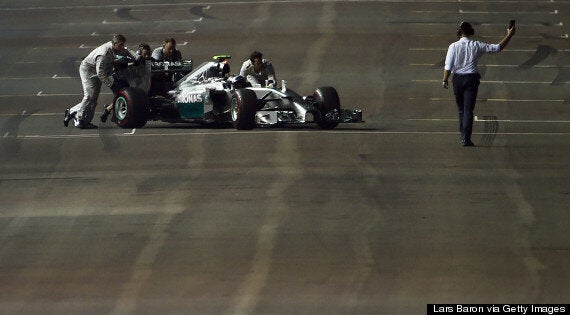 Rosberg is pushed off the track after experiencing problems
It is only the second time this season Hamilton has had his nose in front, the other being for one race going into a highly-contentious Monaco Grand Prix.
Hamilton said: "I just feel relaxed. I came here to do a job, and I came through it without any issues on our side of the garage all weekend, which was a real blessing.
"I also came here hoping to gain seven points on Nico (the difference between first and second), with anything more than that a bonus. Of course, the extra points are a huge help, and you would think I should be relieved, but that's not the case. At the moment I'm not thinking that."
Instead, Hamilton is more concerned with Mercedes' reliability record that has now resulted in five mechanical retirements overall - three against him and two for Rosberg.
That does not factor into account the brake failure which resulted in a crash in qualifying in Germany, nor the car fire in qualifying in Hungary that was sparked by a fuel leak.
"We've had several DNFs (did not finish) now on our cars," reflected Hamilton. "I know the team will not be 100 per cent happy because we want to win collectively, to get those one-twos, to be the dominant team.
"So by not getting that result they'll be going back to the drawing board trying to figure out what happened.
"They're constantly coming up against things and perhaps other people are starting to be a bit more reliable than us, so that's an area we can still definitely improve on."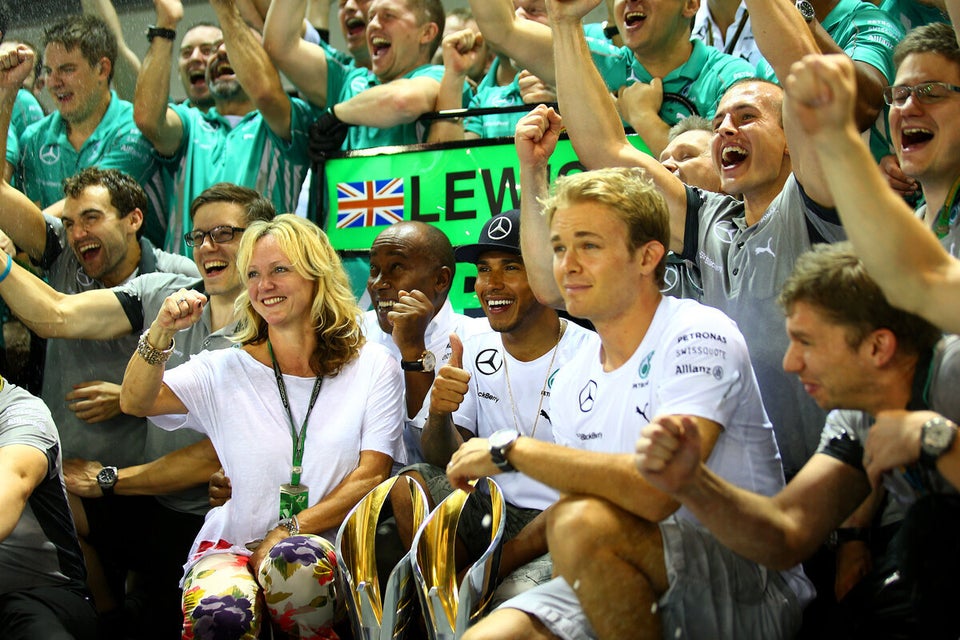 Hamilton wins Singapore GP
Popular in the Community