The latest UFO sighting comes courtesy of Lewis Rogers, who managed to snap the object while visiting a friend in Portsmouth.
Speaking to the Daily Star, Rogers confirmed that while he believes in UFOs he had never -- until now -- been able to get the chance of capturing one on camera.
"I was the only one who saw it who was quick enough to take the picture. I definitely believe in UFOs. I often look up at the sky in the evening wondering if there is anything or anyone else out there."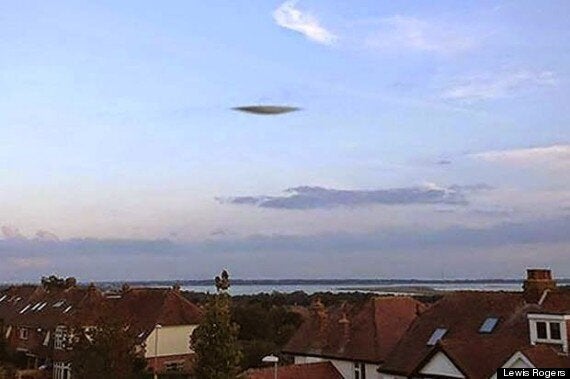 The 26-year old is (rather conveniently?) an animation director which would have been suspicious had the sighting not been reported by an independent witness: Johnny Blackwell, a student from Southsea.
In case you're thinking it might be something meteorological the Daily Star reached out to Laura Young from the Met Office who confirmed that, "After looking at the images, I can say the object is nothing to do with the weather. It is not meteorological and is not a cloud."
So there you have it. It's not a cloud, and it's almost certainly not a plane, so what is it?