'Coronation Street' fans are in for a dramatic episode on Friday night, when viewers will see Andrea Beckett's life quite literally hanging in the balance.
Andrea (played by former 'Dancing On Ice' champion Hayley Tamaddon) is left hanging off the roof of the Rovers Return when she slips, after climbing a ladder to try and talk to her husband, Neil.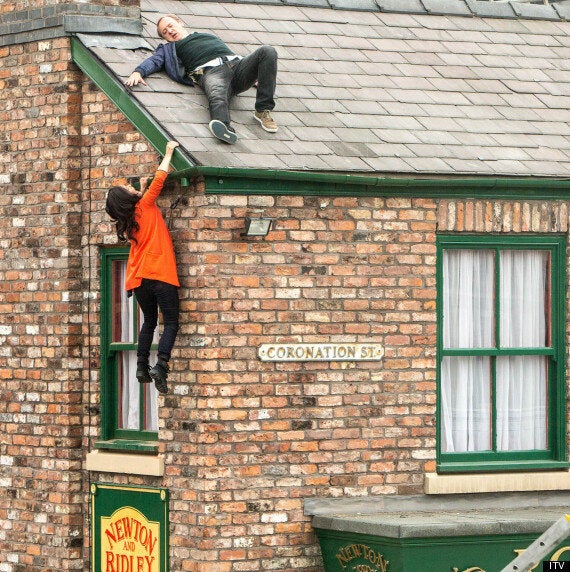 'Coronation Street' viewers are in for a gripping episode on Friday - literally!
In shocking scenes that will air later this week, Neil plants himself on the roof of the pub, falsely believing his estranged wife had become engaged to cab driver Lloyd Mullaney (Craig Charles).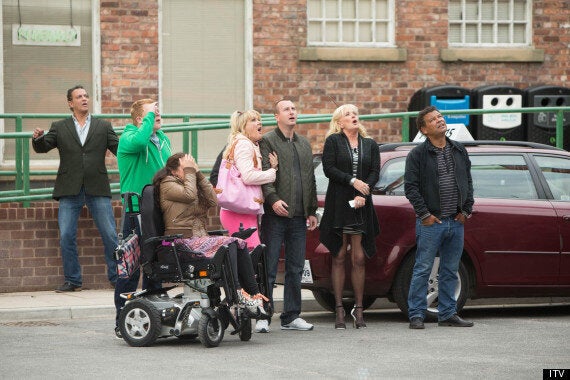 'Corrie' residents are shocked by the dramatic display
When he tells the aghast crowds who've gathered on the cobbles to witness the spectacle that he isn't coming down until Andrea breaks off her faux engagement, she tries to reason with him, but a misstep leaves her hanging off the edge of the Rovers Return roof.
Viewers will have to wait and see where it all unfolds from there, but Hayley has assured fans that they can expect something special when they tune in.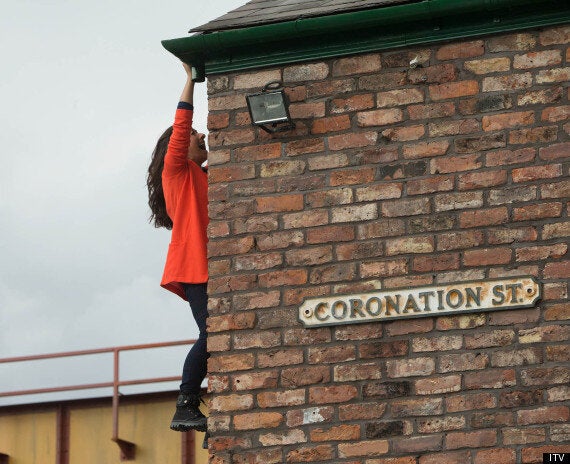 Andrea screams as she dangles from the roof of the Rovers Return
"I did have a stunt double, but I did say to the director I wanted to do as much of it as I could. It was so high up, but I've been doing Dancing On Ice and hanging on wires for about four hours, actually it wasn't that bad."
Tune in on Friday, 26 September at 7.30pm on ITV to find out what happens next.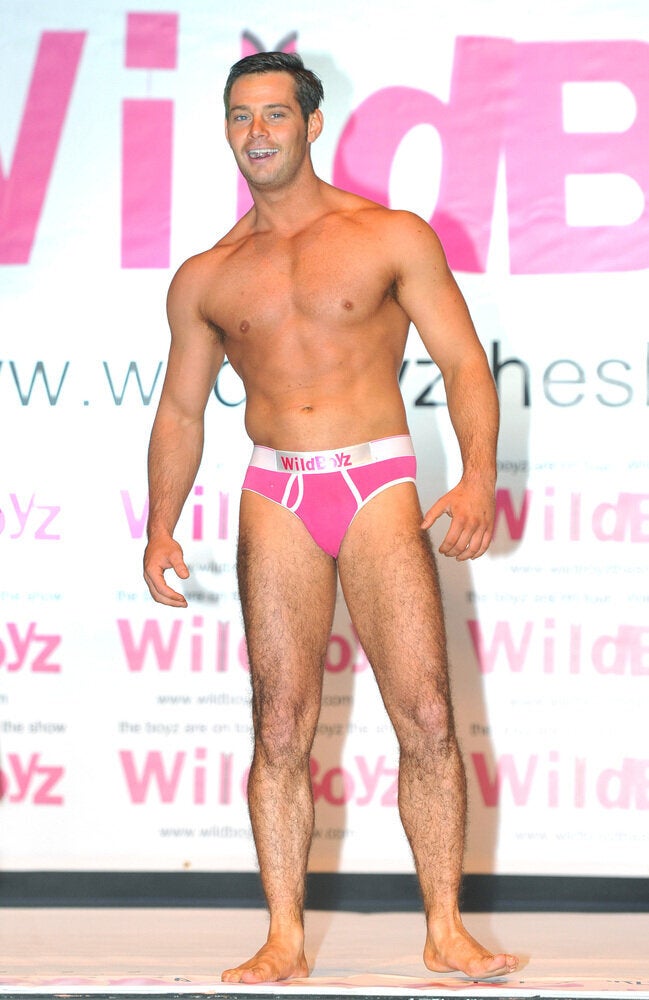 Sexiest Ever 'Coronation Street' Stars