BlackBerry has finally unveiled its much leaked BlackBerry Passport smartphone. With a large square screen and a physical keyboard it marks a return to BlackBerry's original design origins.
Speaking at the launch was BlackBerry COO Marty Beard who clarified once again that this launch was a clear statement of intent about BlackBerry's future in the smartphone market.
This is simply not the case, we began rolling out the Z3 smartphone in May, and we now have the BlackBerry Passport and the future Classic. And I can confirm that Blackberry is not dropping the phone business, quite the contrary.

That success will simply carry us forward. It is my belief that our devices business can make money.
The Passport has been designed as a business orientated smartphone with the emphases on productivity and efficiency.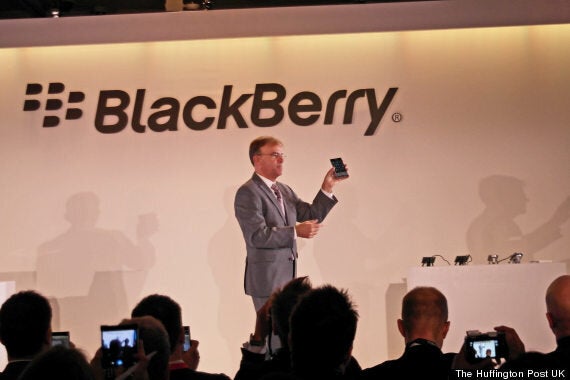 This focus on work means that the Passport features a range of attributes that include a faster hybrid keyboard which blends the physical keys with a contextual on-screen top layer.
The Touch-enabled keyboard is essentially a physical keyboard that is touch sensitive so as well as physically clicking the keys you can use the keypad's surface area as a touch interface for selecting text or scrolling web pages.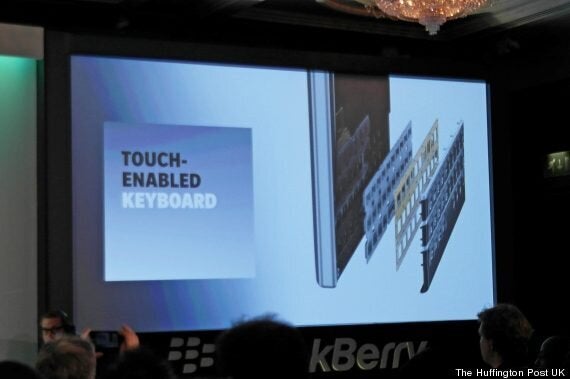 It goes without saying that the screen is square. BlackBerry's reasons for doing this are productivity plain and simple. The square screen -- they argue -- allows you to read emails and see work-based content quicker.
It's high-resolution as well. The 4.5-inch square display has a resolution of 1440x1440 and a massive ppi of 453.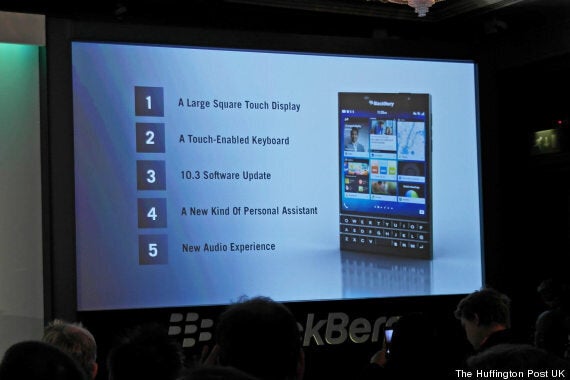 The Passport has been designed to be a complete speakerphone package with the loudest speaker on a smartphone, BlackBerry claims that they've also been able to keep make audio much clearer, despite the increased volume.
The Passport has a 13MP camera with Optical Image Stabilisation.
There's a much larger battery on the Passport, in fact BlackBerry claims that it'll have a massive 30-hour battery life even in real-world use.
The company has also made a considerable effort to tackle its lack of apps by adding Amazon's App Store to the fold. This should bring key Android apps over to BlackBerry for the first time.
BlackBerry finally unveiled BlackBerry Blend, a work-based piece of software that lets you access your work content through a secure app on Android, Windows or Mac.
The PassPort is available now in the UK online and in Selfridges in London for £529.