Kat Moon has an emotional time in 'EastEnders', as she sees her burn scars for the first time.
The mother-of-three has been left with significant scars after Alfie's botched arson attack on their family home.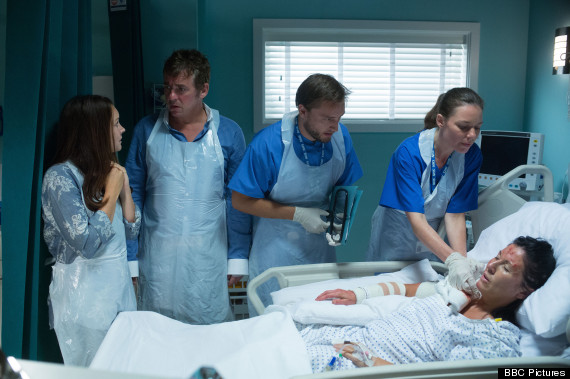 Kat's injuries are revealed
With Alfie and Stacey by her side, Kat makes the bold decision to take off her dressing and view her scars.
The storyline will develop during the coming months, as Kat struggles to deal with her new appearance.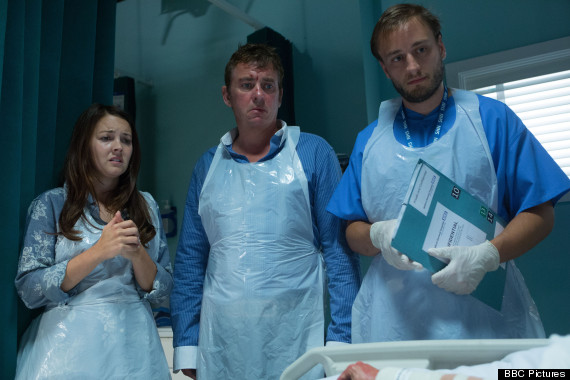 Stacey and Alfie are on hand to support Kat
Shane Richie, who plays Alfie, has discussed the plot, revealing that viewers will see Kat change forever.
"It will be such a departure from how we know Kat now - the tart with the heart and the heavy make-up," he stated. "She will become the complete opposite to that. It is heartbreaking."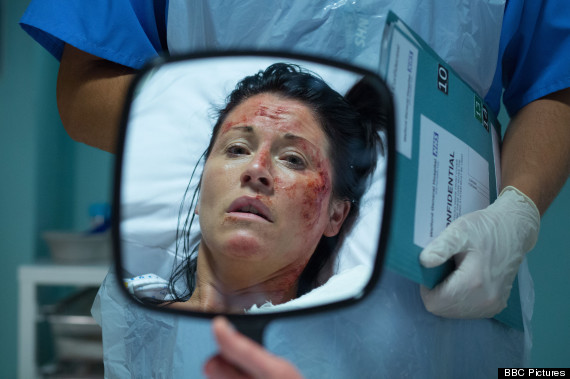 Kat views her scars for the first time
The storyline will develop in the run-up to the show's 30th anniversary, in February 2015.
Elsewhere in Albert Square, the Carters are about to welcome a new family member when Shirley's mother arrives later this year.
Watch 'EastEnders' tonight (25 September) to see the scenes unfold.
LIKE US ON FACEBOOK | FOLLOW US ON TWITTER