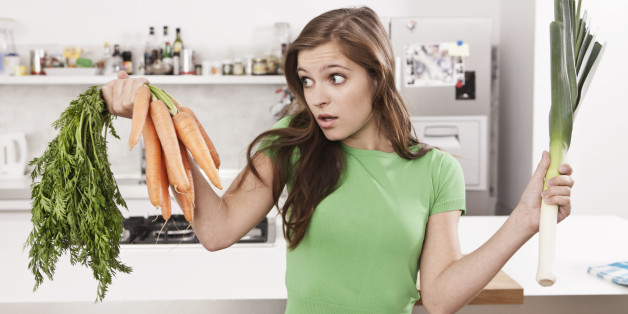 Westend61 via Getty Images
A new study has revealed that British folk are completely clueless when it comes to identifying everyday food items.
According to the research, only one in 10 people can successfully identify between an avocado and an aubergine. That's pretty shocking stuff right there.
Additionally, of the 2,000 people surveyed by Beefeater, almost half of us (49%) have ordered the wrong food in a restaurant after misunderstanding the menu, with 67% of respondents being aged in their mid 20s.
SEE ALSO:

How To Buy Fruit That's Perfectly Ripe And Hasn't Gone Bad (Including Avocados And Peaches)
Hilariously, 13% of Brits have also revealed that they ordered a dish they didn't like but chose to suffer in silence rather than admit their error. Oops.
If you feel like your food knowledge isn't quite up to scratch, and are often left baffled by the variety on offer in the vegetable aisle then don't worry. We've formulated a special foodie quiz to get you up to grips on the subject.
Ready, steady, learn.