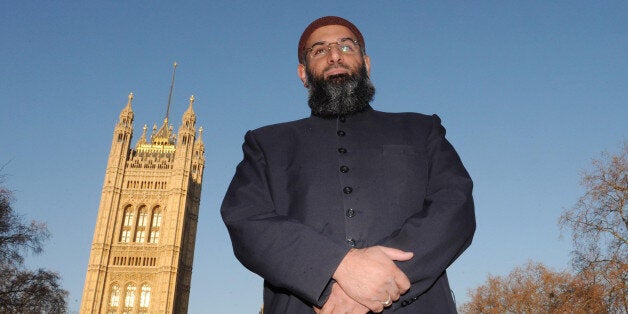 Anjem Choudary became a household name for courting controversy as a preacher of hate, and now the 47-year-old is under arrest today as part of an investigation into Islamist terrorism.
But Choudary, who is of Pakistani descent, was once far from being a hardline Muslim.
When the lawyer-turned-self-styled preacher is not being linked to convicted terrorists, he is often heard making provocative and controversial comments on sensitive issues of national security.
Most recently, the East London-based Islamist told reporters he does not "feel sorry" for British IS hostage Alan Henning and labelled the terror network's leader, Abu Bakr al-Baghdadi, as "prince of the believers".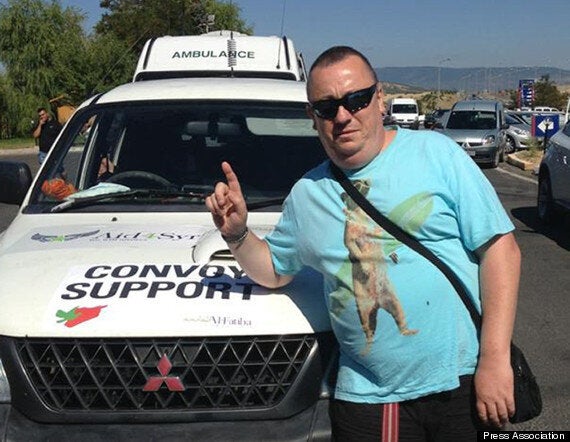 But despite his frequent and contentious appearances in the public eye and connections to extremism, Choudary has established a reputation for being careful to stay on the right side of the law - until today.
Scotland Yard's Assistant Commissioner Cressida Dick previously revealed police officers were constantly assessing whether any of Choudary's proclamations were criminal, but later added: "It is fair to say that many so-called preachers of hate are very familiar with criminal law."
At Southampton University, where the bellicose Muslim extremist studied law, he was known as "Andy" and was a notorious party animal.
Responding to the claims Choudary told the newspaper "I admit that I wasn't always practising... I committed many mistakes in my life. Anjem Choudary has been arrested
After becoming a lawyer and completing his legal qualifications, Choudary became chairman of the Society of Muslim Lawyers. He was later removed from the roll of solicitors in 2002.
He later embraced radical Islamism and co-founded the extremist organisation al-Muhajiroun, working with the Islamist militant leader Omar Bakri Muhammad.
He caused great distress to the town's residents with hopes to carry out a procession of 500 coffins to symbolise the thousands of Muslims killed "by the oppressive US and UK regimes" - but the plan never came to fruition.
Then he started sending letters to the grieving families of fallen British soldiers, telling them he has "no sympathy whatsoever" for their plight, urging them instead to become Muslims to "save" themselves "from the hellfire".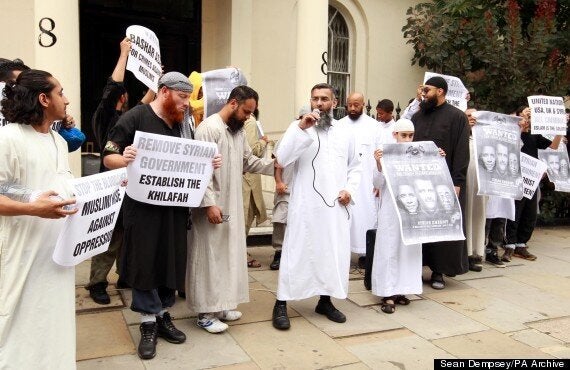 Anjem Choudary (centre) with fellow demonstrators outside the Syrian Embassy
And he has during numerous interviews over the last 10 years applauded the 9/11 terrorists, refused to condemn the 7/7 bombings in London and blamed the murder of soldier Lee Rigby on British foreign policy.
Choudary, who has been described as being "energised by public outrage", has also lead bullish campaigns burning poppies and sectarian demonstrations, targeted at Shia Muslims.
Islamist fanatics Michael Adebolajo and Michael Adebowale, who were jailed earlier this year for the brutal slaying of Fusilier Rigby, were both seen at demonstrations organised by al-Muhajiroun. Choudary admitted he knew Adebolajo, who was pictured beside him at a rally in 2007.
Despite his sometimes farcical nature however, a damning report from anti-extremism campaigners Hope Not Hate warned Choudary was wrongly seen as "a figure of fun" and warned al-Muhajiroun was the "single biggest gateway to terrorism in recent British history."
It was alleged that Choudary's group lead a network of hardline Islamist organisations across Europe from Belgium and the Netherlands, to France, Denmark and Italy to Germany, Norway and Finland, the largest extreme Islamist network in Europe.
Choudary's network of influencers apparently sent hundreds of British Muslim citizens to fight in war zones, including at least 50 to Syria, and several hundred to Afghanistan and Pakistan, the report claims.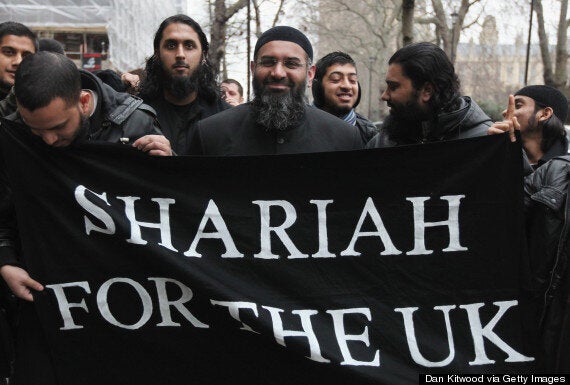 Anjem Choudary, centre, at a protest in London
Choudary at the time said al-Muhajiroun has been active since the 1990s meaning that a lot of people will have come into contact with the group but denied any involvement in atrocities.
Al-Muhajiroun has a complicated history and has taken on a number of alternative names, in a bid to dodge its proscribed organisation status, such as Islam4UK, Muslims Against Crusades and Need4Khilafah.
One of the group's most provocative statements was to celebrate the 9/11 extremists as "the Magnificent 19".
Earlier this week, Choudary turned his attention to the capture of aid worker Alan Henning, saying he did not "feel sorry for him".
IS militants threatened to behead the 47-year-old in a video, which also showed the murder of another British man, David Haines.
Choudary told reporters: "Rather than focus on Mr Henning, what they could do, the British Government, is focus on their own actions. Why are they not releasing Muslim people they are holding?
"If they stop the oppression against Muslims, Mr Henning could easily be returned home."