If you were one of the three people on the planet who were fortunate enough not to have been permanently scarred by the sight of Bobby 'wearing' *checks notes* his side-saddle mankini earlier this year, then you may want to avert your gaze now.
Don't say I haven't warned you.
Seriously. You cannot unsee these pictures. Ever.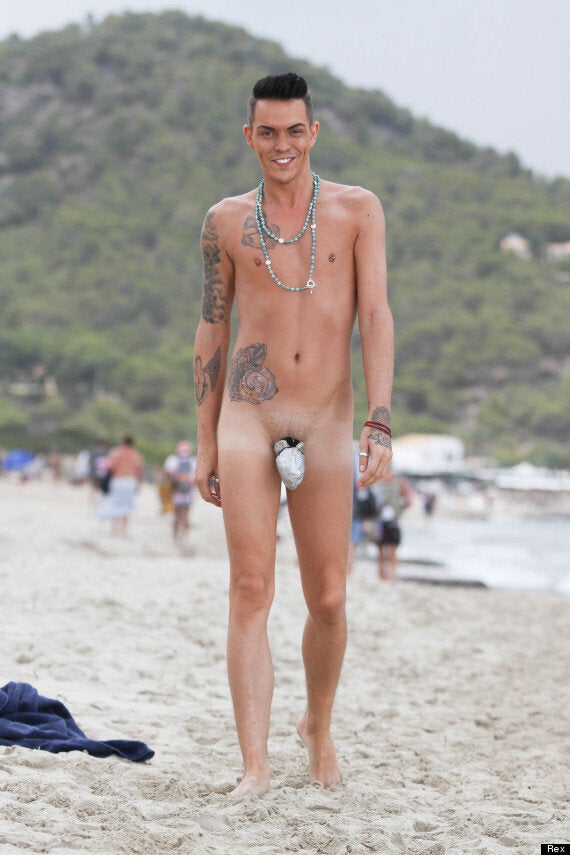 Bobby Norris: Not a fan of the tan (line)
Ladies and gentlemen, I present the 'Bobby Ball Bag'.
Yes, this is happening. It really is a thing.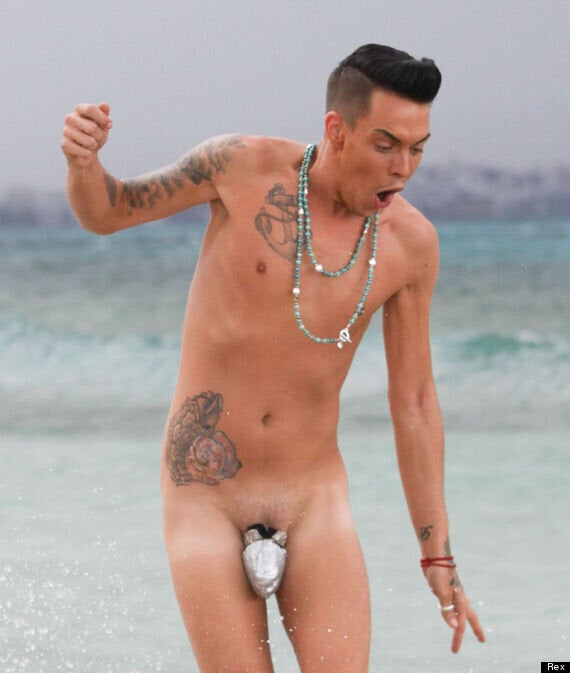 Bobby, who is evidently not a fan of tan lines, debuted his new look on Es Cavallet nudist beach in Ibiza.
Yes, that's right, Bobby was too embarrassed or shy to let it all hang out in public but thought nothing of trussing up his meat and two veg in a shiny bag for a day out sur la mer.
Let's just hope that package was made of reflective material, eh?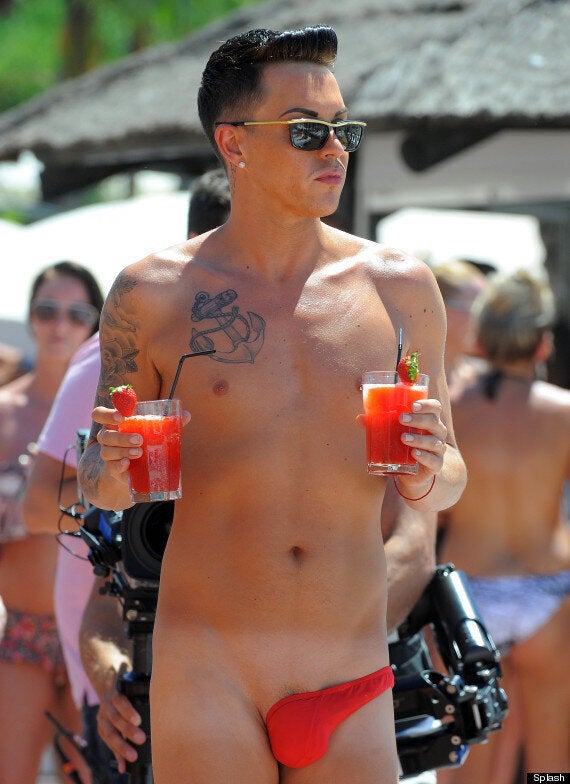 15 Of The Worst Male Celeb Outfits