Costume connoisseur Alex Graham has dedicated over 50 years of her life to providing amateur theatre companies, schools and universities with outfits to wear in their plays.
The 88-year-old stores her collection of 7,500 costumes in an Oxfordshire warehouse and lends them out to any theatre-lovers who are on on a tight budget.
Over the years, Alex has become an invaluable resource for Oxfordshire's theatre community, not just her costumes, but also for the remarkable knowledge on period dress she offers to those who visit her.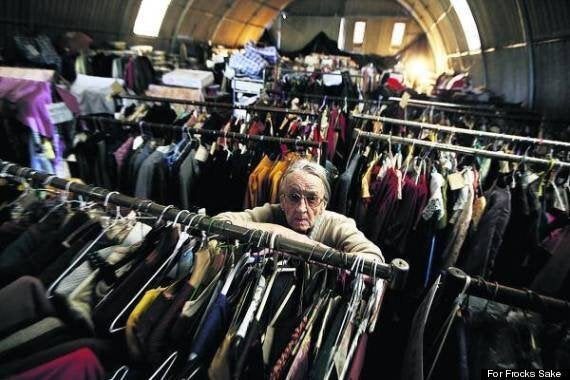 Sadly, Alex has recently found out she could be evicted from her warehouse, which is due to be repossessed on the 27th September 2014. A crowdfunding campaign "For Frocks Sake" has been started in order to raise money for a new storage unit.
Speaking to HuffPost UK Lifestyle, Alex said she was "absolutely flabbergasted" when first told about the eviction.
"We only found out with very short notice - my stomach nearly hit the floor. I am absolutely aghast, because I had no idea.
"We only found out due to the kindness of the area manager who came to see how we were doing and said 'you know you're being pushed out?' and we just sort of sat there with our bottom jaws down," she says.
Alex says she originally became interested in costumes because she was a "frustrated actress."
"I should have trained for the stage. I did as a school girl go to a drama studio, but when I left school in 1942, I couldn't train as an actress because I was terribly ill - I was a very very serious asthmatic and suffered from bronchitis, so I trained for something properly aligned with a certain amount of open air - horticulture.
"All the time though, I was using drama as a hobby, and I gained a reputation for producing plays with accurate costumes."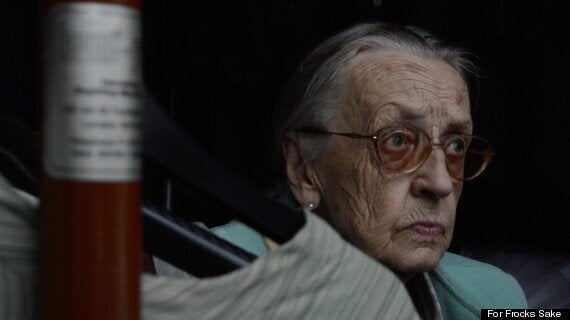 This reputation led to Alex being invited to help Beatrice Saxon-Snell with her costume collection in the mid-1960s.
Beatrice became Alex's mentor, and when she passed away, Alex inherited her collection and has been adding to it ever since.
Now the Oxfordshire Drama Wardrobe is enjoyed by thespians all over the county and beyond. Alex's service is not just about lending costumes, but also about passing on a legacy.
"When people come to the wardrobe and want to costume a play, I am able to teach, explain and suggest ways to help them produce a better production, so that perhaps they might be able to do it themselves in the future," Alex explains.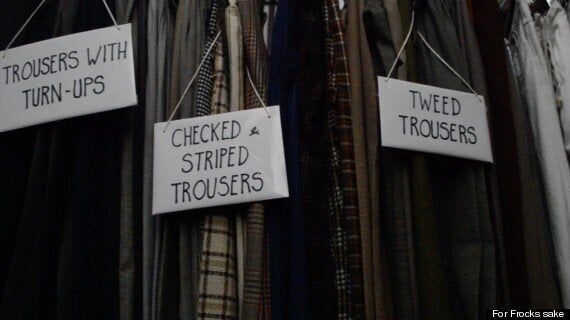 With over 7,500 costumes, the hanger is jam-packed with hidden treasures, but Alex says her favourite piece is a Victorian wedding dress that was passed down to her from her mentor.
"I'm not sure where it came from, Beatrice acquired it. It was not until [Queen] Victoria came [to the throne] that people wore white for weddings.
"So it is made up of blue silk and gold lace, with a day bodice and an evening bodice that are interchangeable.
"There is a trailing skirt with a blue panel down the front, which picks up the colour of the evening bodice. It is truly beautiful.
The For Frocks Sake crowdfunding campaign aims to ensure pieces like the wedding dress can be enjoyed by future generations.
The campaign was set up by three women, Adrienne Ferguson, Laura Fisher and Talia Richard-Carvajal after the friends saw an article about Alex in the Oxford Mail.
Talia says: "We saw an Oxford Mail article about Alex and the collection and just felt that it was a deep shame that something as small as a logistical concern would mean the dissipation of this collection that has been building steadily for nearly a century.
"Laura and Adrienne run Tree Press, so they are very involved in the world of school theatre.
"Adrienne was a drama teacher in Scotland for many years, so she had first hand experience of how extraordinarily difficult it is to source affordable costumes for school drama.
"We felt that with a new home and some marketing we could help bridge the gap between Alex and her collection and drama teachers all over the country who are putting on productions with very small budgets, and in the process help both parties.
The For Frocks Sake campaign aims to raise enough money to cover Alex's moving costs and three months of rent elsewhere.
Any spare cash from the campaign will be used to create a new website so Alex's collection can be available online, and to find a permanent home for the costumes.
The For Frocks Sake campaign will be running until 7th October 2014. You can show you support here.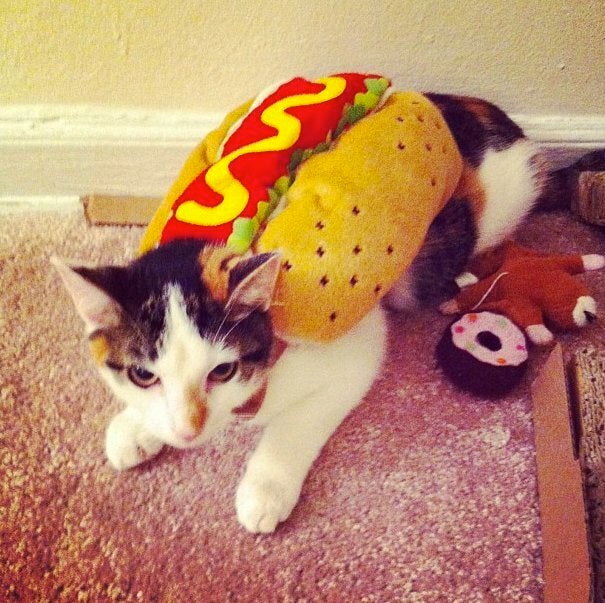 Pet Halloween Costumes