Selling a home can be a stressful process at the best of times. But when your property has been languishing on the listings sites for months – while those around you are getting snapped up in a flash – it can be downright soul destroying.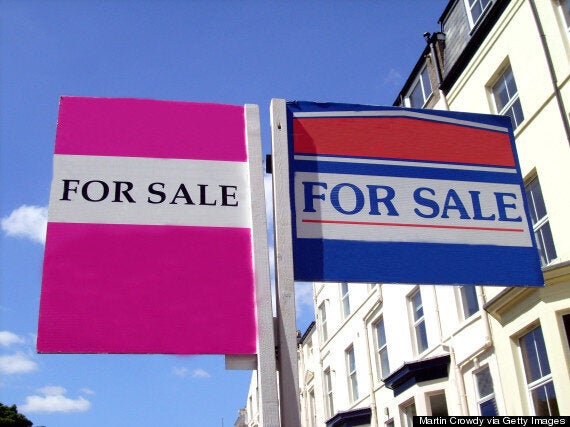 External factors, such as size, 'kerb appeal' (as Kirsty and Phil would say) and the state of the property market are the obvious scapegoats when your beloved homestead just won't shift.
But while issues beyond your control may play a major part, there are plenty of small changes you can make – to your home and your selling strategy – that could make all the difference when it comes to getting those hungry buyers over the threshold.
"The highest level of interest in your property is likely to be in the first week it comes onto the market, so first impressions count," says director of Rightmove, Miles Shipside.
"Little things like a fresh lick of paint, tidying up the garden or getting rid of clutter, will make a big difference. But they do take time to get done. So take the time to get everything looking perfect before you unveil your property to the outside world," he advises.
In fact, according to recent research, getting rid of clutter will not only help to attract buyers, it will add value to your property, too.
A study of more than 250 estate agents revealed that decluttering by removing bulky items to maximise space, could push the sale price up by as much as 11%.
The survey, commissioned by Big Yellow Self Storage, found each square foot of floor space freed up, to be worth on average an estimated £238.
Of the estate agents polled, 95% said decluttering leads to homes selling for more, with 38% insisting it increases the sale price 'every time'.
But many vendors don't understand the importance of this, according to property expert, Kate Faulkener: "Every seller wants to maximise the price of their property and while some put a lot of time and effort into making their home look presentable, this research shows that not all sellers are," she says.
"Most buyers start looking for properties online and expect to see 20+ photos, so your property has to look its best from the outset. Untidy properties and ones that look like they have limited space aren't likely to be first in the queue to view."
The survey also looked at the top bugbears that would put off a buyer from making an offer on a property. Discolouration and smell from from smoking in the house, came out top. Browse the full list below of property turn-offs below.