The first time Billy Connolly revealed his cancer to anyone outside his own family was to a young actress with the moment caught on camera.
The comedy star revealed that it was in the script for 'What We Did On Holiday' that his character would break the news to his screen grand-daughter, and it was "a strangely beautiful moment for me".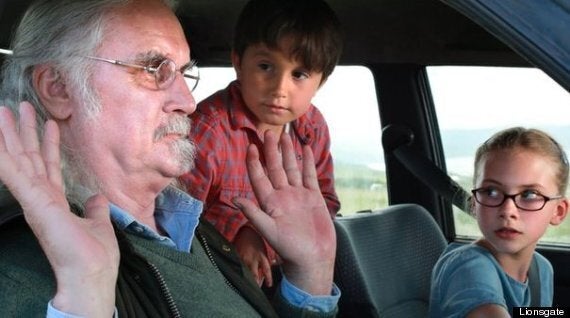 Billy Connolly had kept his cancer from the film crew, when he had to say i
"It was the first time I'd told anybody outside my nearest and dearest," he tells HuffPostUK.
"It was very strange. I hadn't told the filmmakers, and in the script I was telling my grand-daughter, it's okay to lie, and there I was, telling the truth without them realising."
Billy's role as grandfather Gordy McLeod in the comedy-drama starring David Tennant, from the writers of sitcom 'Outnumbered' and set in the beautiful Scottish highlands, sees the adults getting themselves in a right old mess, while the children are left to make sense of it all, something Billy agrees is all too real…
"Adults seem to come up with these strange sets of rules that they've concocted in private," he says in his distinctive, extended-vowel brogue.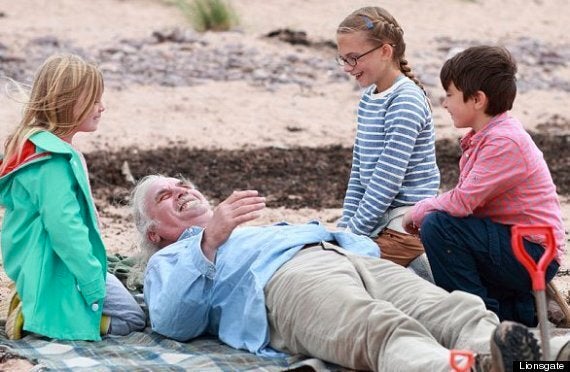 Billy says he particularly enjoyed acting with the children on the set of 'What We Did On Holiday'
"I remember driving with my children behind me in the car, and I was berating them, telling them they had to be careful. I looked in the mirror and they were all mouthing silently, 'because the kitchen's the most dangerous room in the house.' Blah blah." He chuckles away…
Billy has spoken movingly of the recent loss of his great friend Robin Williams, and explains here, too, how Robin was keen to express his love for him in the weeks leading up to his death.
"It was only afterwards I said that to my wife, and she said, 'He was probably saying goodbye.'"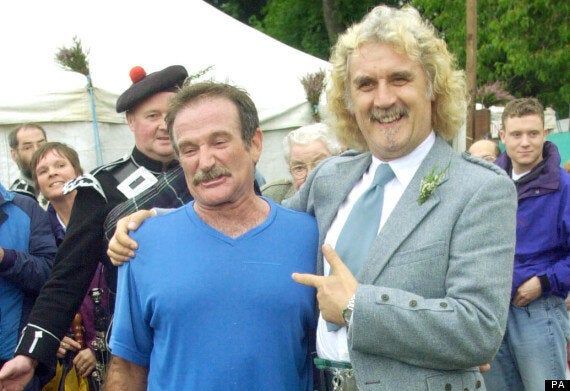 Billy with his great friend Robin Williams - "he's left such a big hole"
Is there any lesson at all we can draw from this tragic turn of events?
"I'm afraid he's left such a big hole that I can't think of anything constructive to say," says Billy sadly. "He was a wonderful, wonderful person. It was a privilege to spend time with him."
Despite this, and despite his own health problems (Billy was recently diagnosed with Parkinson's Disease, a condition he shared with Robin Williams), Billy and his character Gordy in the film share an unmistakable twinkle in the eye, a chuckle in the throat, a way of looking at the world with pleasure undimmed. Is there a secret?
"If there is, it's a very simple one," he replies. "It's really not to take yourself too seriously. There are plenty of things we should take seriously, but not ourselves. Never ourselves."
'What We Did On Our Holiday' is in UK cinemas from today. Watch the trailer above...