Former Ryder Cup captain Nick Faldo has described Sergio García's performance at the 2008 event as "useless" and claimed he had a "bad attitude".
Commentating for the Golf Channel at Gleneagles, Faldo was succinctly forthright when asked about García's display at Valhalla six years ago.
"He was useless. Half a point, bad attitude," Faldo said live on air.
Europe's only Ryder Cup defeat this century came in Kentucky when the United States, lead by Paul Azzinger, walloped their opponents 16½ - 11½.
Faldo's captaincy was heavily criticised when he loaded the bottom end of Sunday's singles with Europe's best players, including Ian Poulter, Lee Westwood and Padraig Harrington, despite them trailing the Americans by five points.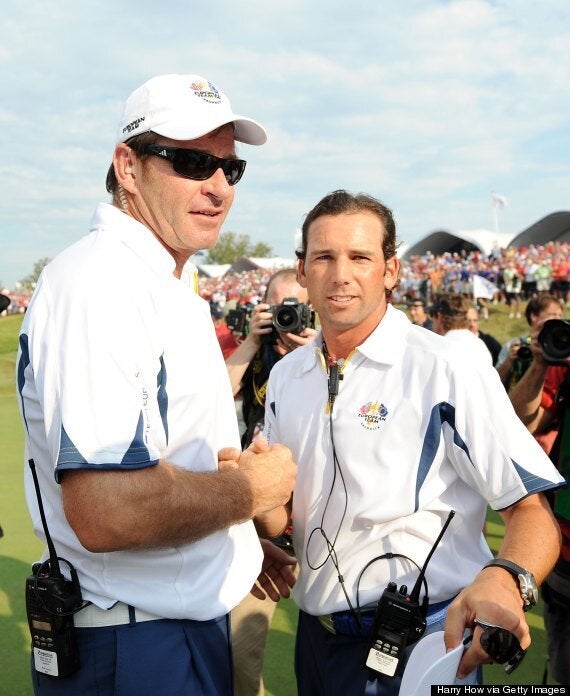 Faldo and García at Valhalla in 2008
García actually won Europe a full point, halving with Westwood on the first morning's foursomes and with Paul Casey in the Saturday four-ball.
However, the Spaniard lost to Justin Leonard and Hunter Mahan with Miguel Ángel Jiménez in a four-ball and was trounced by Anthony Kim on the final day's opening singles match.