After returning to Walford following orders from Peggy Mitchell, Ronnie will discover the gender of her baby in 'EastEnders', when she attends a scan.
The Mitchell sister will make her trip to the hospital with Charlie, after she admits to him that he's the father of the baby.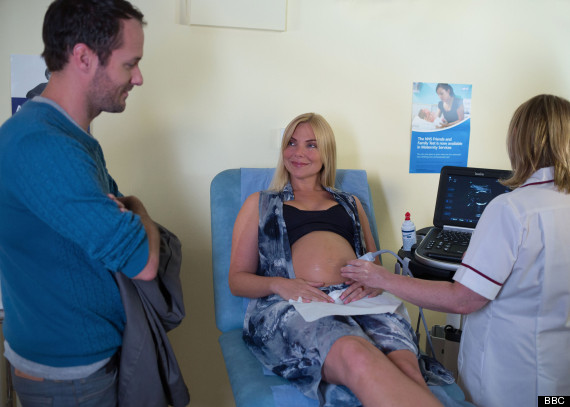 Is Ronnie having a boy or a girl?
Perhaps surprisingly, Charlie vows to support Ronnie and the pair begin bond before finding out the sex of their baby.
There have been plenty of surprises in 'EastEnders' lately, including the reappearance of Peggy Mitchell, who is determined to ruin her son's wedding plans.
While bosses are yet to reveal whether Phil and Sharon actually tie the knot, we do know that either one of them, or Shirley Carter, will be left nursing a gunshot wound on the big day.
The Carters and the Mitchells haven't exactly had it easy in the last few months and both families are set to be rocked by two new arrivals.
While the Carter clan will get even bigger when Shirley's mother arrives in the Square, Phil will gain a rival when a mystery, new hardman arrives in Walford.
Watch 'EastEnders' on Friday 10 October to find out if Ronnie's having a boy or a girl.
LIKE US ON FACEBOOK | FOLLOW US ON TWITTER