The British actress was given the grueling task of getting up close and personal with her co-stars Ben Affleck and Neil Patrick Harris - a tough job, but someone's got to do it, eh? - on the set of the new film, where she plays Amy Elliott Dunne, a woman who makes national news when she mysteriously vanishes.
Rosamund says that filming her sex scenes made a welcome change from the intensity of making the rest of the film, explaining: "It was good to have some romantic scenes in there, come on!
"In some ways those are far less difficult than the dialogue scenes… because [director, David] Fincher's intense scrutiny of language and intense scrutiny of what people do to each other with how they speak… it really turns your brain into a knotted mass at the end of it."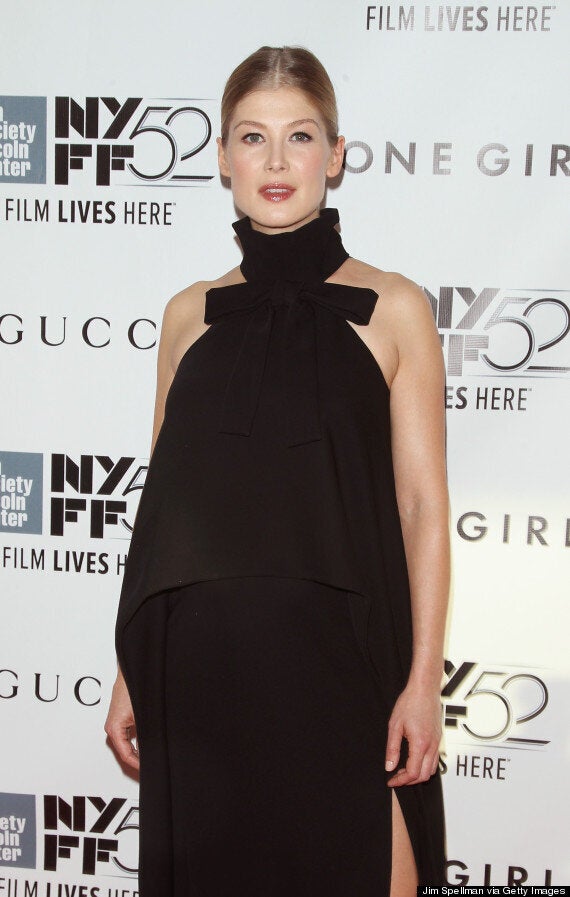 She also says that one passionate scene with Neil Patrick Harris in particular required a lot of rehearsal, adding: "In order to make something look wild and abandoned and free, it has to be technically quite precise," she explained.
"It's not a sex scene like you've ever seen before - it's pretty corrupt, pretty shocking, the kind of thing my grandmother would probably avert her eyes from. But the experience of doing it is actually pretty funny, you think, 'Can we go this far? Can we do this? Would that be too naughty?'"
You can catch those "naughty" scenes for yourself when 'Gone Girl' hits cinemas on 3 October.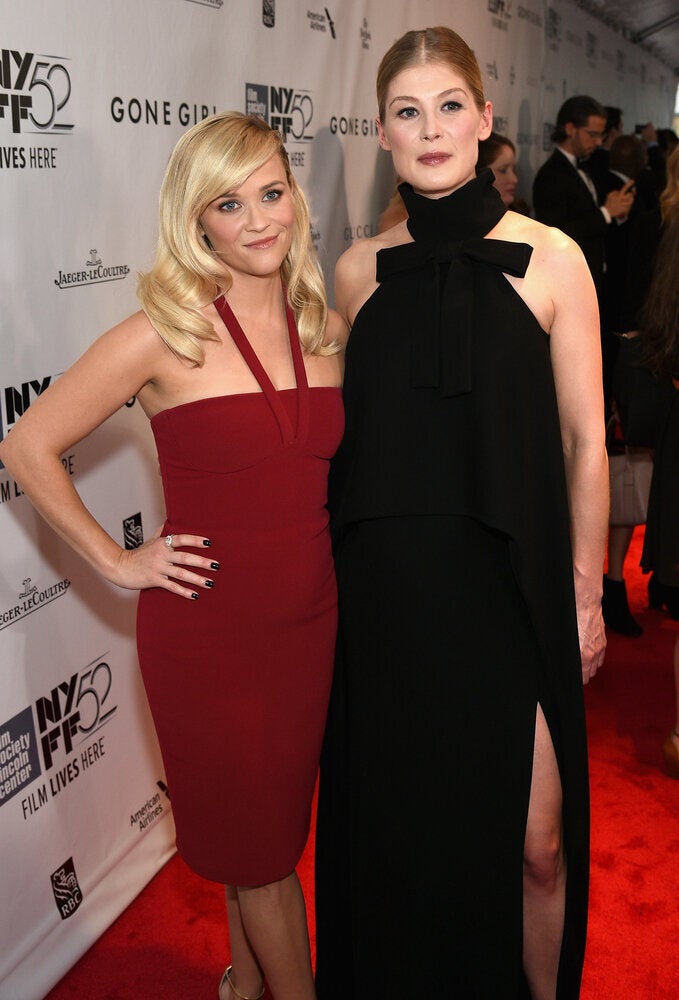 "Gone Girl" Premiere
Popular in the Community