GoPro has unveiled its most powerful range of action cameras yet, the HERO4 range. With new Black and Silver editions GoPro has introduced two firsts, 4K resolution and a colour touchscreen.
The HERO3 range has become synonymous with high-octance sports like BASE jumping, surfing, snowboarding and trial riding.
GoPro is no doubt hoping that its latest update will keep the world's adrenaline seekers hooked onto their products by offering up some pretty massive updates across the board.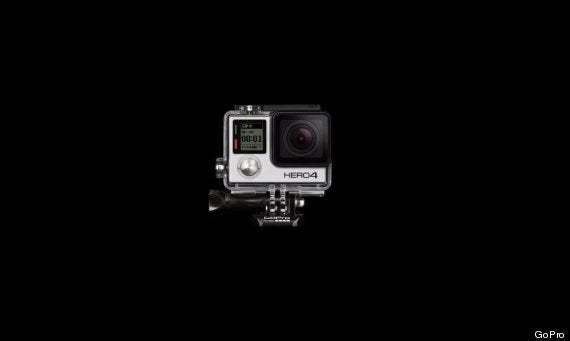 The HERO4 Black Edition now shoots in 4K 30fps, or 2.7k 50fps. With a faster processor on board the camera is able to offer twice the speed over the HERO3 making it perfect for those that want to use it as a professional film camera. (The previous generation GoPro Hero 3 Black Edition was technically capable of 4K video, but it was 15FPS and essentially useless).
The HERO4 Silver Edition may not be able to offer the same eye-watering resolutions as the Black Edition but it does have one distinguishing feature: a touchscreen display on the back.
By utilising a touchscreen display the HERO4 Silver Edition loses GoPro's reliance on a smartphone as a preview device, instead allowing users to see what their recordings look like right away.
Both cameras come with the fully-waterproof case letting them dive down to a depth of 40m while specific 'Surf' and 'Music' editions will come with tailored mounts for each of those activities.
To see what the Black Edition is capable of check out GoPro's suitably majestic product trailer above and then why not check out some of our favourite GoPro moments below.
The HERO4 Black Edition unsurprisingly comes with a price tag to match costing £369, while the HERO4 Silver will set you back £289. They'll both be available to buy on 5th October.
Popular in the Community