But Kimberley admitted that whilst her best friend and former Girls Aloud bandmate wanted to know all the gory details about the birth, Chezza's new hubby was less keen and had to leave the hospital room when things got too graphic.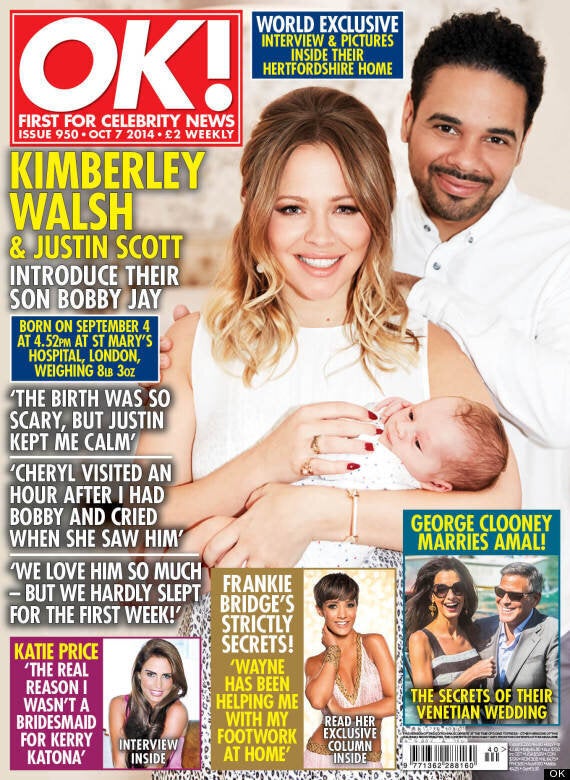 Kimberley and her partner Justin with their son Bobby on the cover of this week's OK! magazine
"[Cheryl] loves him!" she told OK! magazine. "I think it was a bit overwhelming for her and she cried when she saw him. She's offered to babysit for us already.
"JB was with her and he said he needed to leave, as he couldn't cope – I think there was too much birthing conversation.
"He told Cheryl that he'd wait for her downstairs, which I think was probably wise as Cheryl wanted to know all the gory details.
"I could just see JB's face. I fully appreciate it's quite full-on for a man."
And it sounds like little Bobby already has a better wardrobe than most of us, thanks to a generous gift from the 'X Factor' judge.
"Cheryl spoiled him rotten! She bought him a full-on Fendi bomber jacket."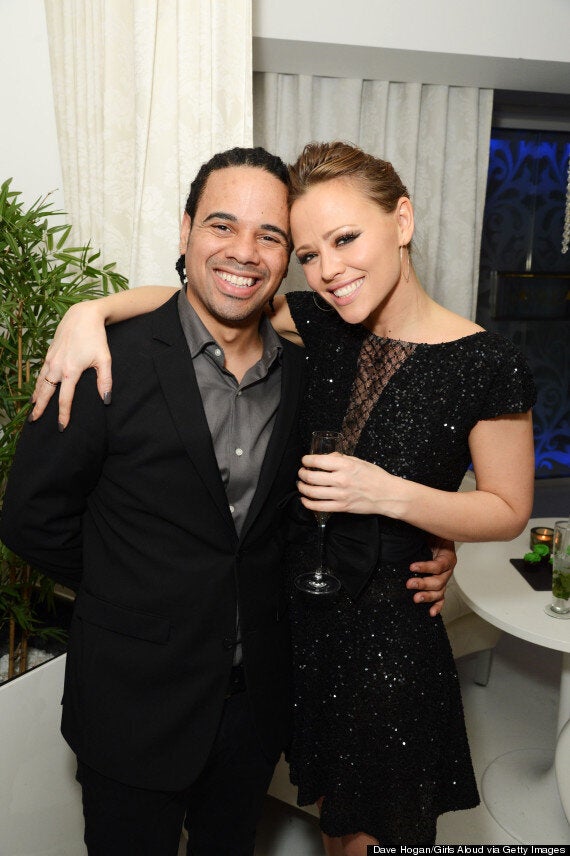 Kimberley also revealed that her first baby wasn't the easiest, following some last minute complications during her labour.
"He'd been in the right position for the last three months but he turned after my waters broke," she explained.
"The obstetrician tried to turn him but he kept flipping back so she made the call to assist with forceps. I'm grateful we got him out with forceps, it could have easily ended in an emergency C-section.
Read the full story in this week's OK! Magazine - out now www.ok.co.uk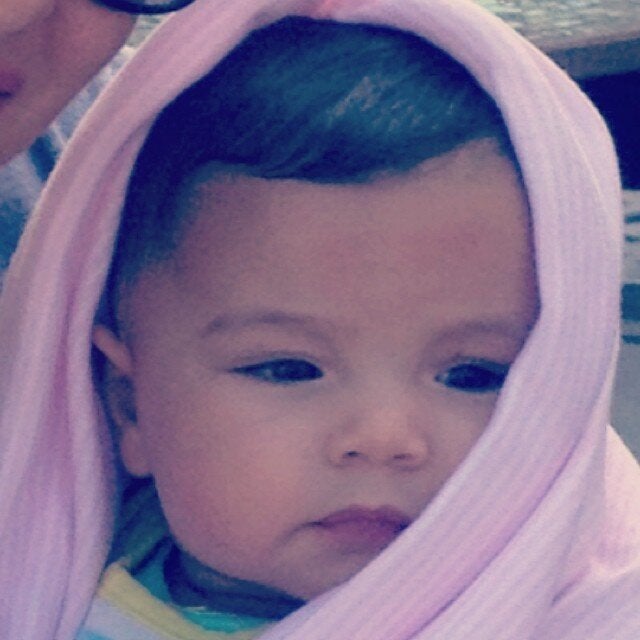 Celebrity Babies Born in 2014