Disagreements within United States' Ryder Cup team over captain Tom Watson's leadership style emerged spectacularly on Sunday as senior Phil Mickelson openly questioned the 65-year-old's management after the 16.5-11.5 defeat at Gleneagles.
Mickelson began a lengthy critique in the post-competition press conference with Watson sat just yards away after Europe's eighth win in 10 events.
A number of PGA Tour professionals not with the team this week have already called for Paul Azinger, who masterminded the US' crushing 2008 victory, to be brought back as captain, and there already seems to be some support for that - or at least his methods of a "pod system" - within the current team.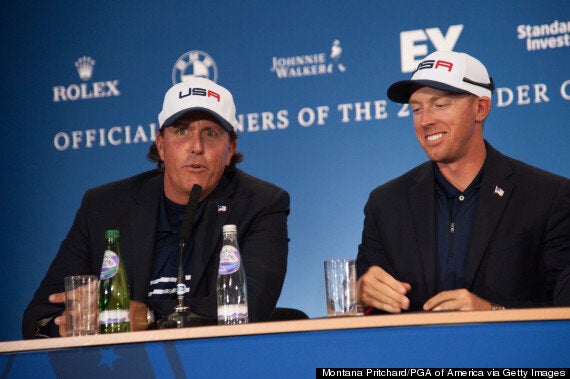 Mickelson was vocal in his criticism of Watson's captaincy
"There were two things that allowed us to play our best that Paul Azinger did: one was he got everybody invested in the process," said Mickelson, who was making a record 10th appearance for the US and was understood to be unhappy at having to sit out the whole day on Saturday for the first time in his career.
"He got everybody invested in who they were going to play with, who the picks were going to be, who was going to be in their pod, when they would play, and they had a great leader for each pod.
"The other thing that Paul did really well was he had a great game-plan for us; how we were going to go about doing this, how we were going to go about playing together, if so-and-so is playing well, if so-and-so is not playing well - we had a real game-plan. Those two things helped us bring out our best golf. We use that same process in the Presidents Cup and we do really well.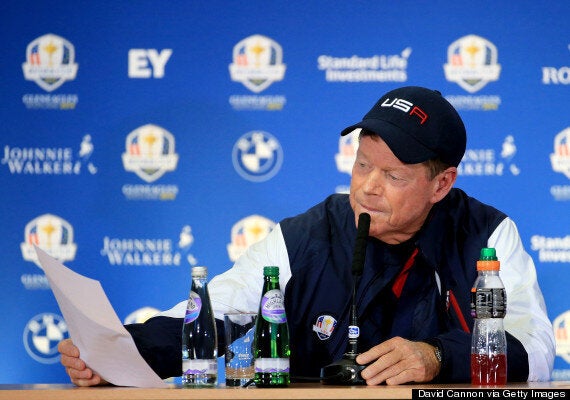 Watson said he "had a different philosophy" from Azinger
"Unfortunately we have strayed from a winning formula in 2008 for the last three Ryder Cups and we need to consider maybe getting back to that formula that helped us play our best."
Asked whether he was consulted in any of the decision-making, Mickelson added: "No. Nobody here was, in any decision."
Watson made some significant errors of judgement over the three days - like not playing in-form rookies Patrick Reed and Jordan Spieth on Friday afternoon and not sending out Mickelson and Keegan Bradley to resume their successful partnership on Saturday - but he stood by his decision and brushed aside Mickelson's comments.
"He has a difference of opinion. That's okay. My management philosophy is different than his," he said.
Watson said he had not read Azinger's book about a winning Ryder Cup strategy.
"I didn't discount it. I just had a different philosophy right off the bat," he said.
America's other senior pro, Jim Furyk - on his ninth appearance - was reluctant to get involved in the debate on captaincy strategy and admitted he had never really analysed why they could not get it right.
"You have already asked me what's the winning formula and what's the difference year in, year out," he said. "If I could put my finger on it, I would have changed this s**t a long time ago, but we haven't and we are going to keep searching."