A parody of the viral 'Race The Tube' challenge video shows a man in a wheelchair also attempting to beat the Tube by traveling overground - with a thought-provoking twist at the end.
Millions watched a man race a London Underground train from Mansion House to Cannon Street station by traveling overground.
Now Anthony, a disability campaigner, has taken on the race challenge on London's circle line in a wheelchair, recreating the journey taken in the much-shared original.
The video makers point out that 75% of underground stations don't have step free access. Mansion House, which appeared in both videos, has steps and no lifts.
The makers acknowledge that Transport for London isn't ignoring the issue, but they are calling on the transport body to do more.
The video has had more than 60,000 Youtube views.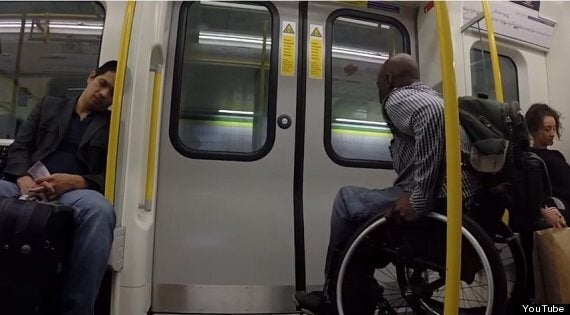 The film was created with the help of TheFreeHelpGuy, an anonymous man who told The Huffington Post UK his mission is to "help to anyone from anywhere with anything."
FreeHelpGuy has built an online community who will offer anonymous help to anyone who asks.
He said: "I've had people looking for long lost relatives, needing help organising wedding receptions, baby naming and fundraising. The full spectrum from weird to worthy."
He said he wanted to remain anonymous to let people "buy into the idea of doing what you can for others rather than [being] the ugly mug behind it all."
Watch the original Race The Tube film below: