Things are about to turn nasty in 'Hollyoaks', when the students taking part in a charity fundraiser are caught up in one of newcomer Big Bob's heists.
While at first, viewers may think Tegan and Ziggy are lucky to be trapped in a lift and unaware of what's happening, their situation soon becomes worse.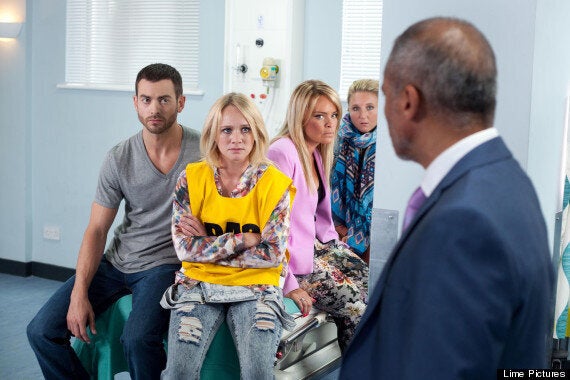 Bob holds the residents hostage
Grace, Esther and Freddie are among the residents who find themselves caught up in the drama, when Bob shuts down the entire building.
A source tells Inside Soap: "Bob is planning on using Freddie to help him pull off a major heist, which involves stealing drugs from the hospital.
"But after Lindsey spots the pair acting suspiciously, it really spooks Bob and he's forced to reveal his weapon - sparking a massive panic."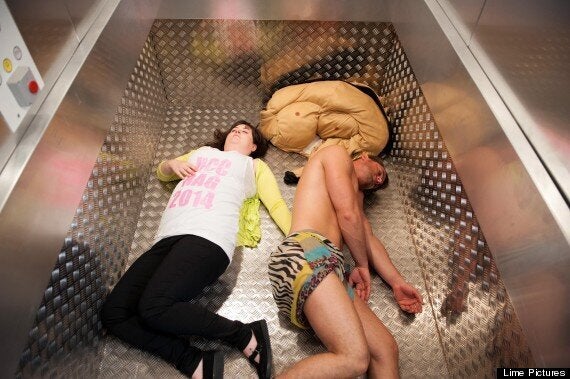 The lift plunges to the floor before Leela can rescue Ziggy and Tegan
When the villain cuts the building's power supply, Ziggy and Tegan are left are trapped in a lift and it soon becomes apparent that nobody knows where they are.
As the rest of the gang are planning their escape from Bob, Leela receives a voicemail from Tegan and discovers the pair's location - but will she be too late to save them?
Meanwhile, Myra makes a shocking discovery of her own - could it affect Finn's trial?
Watch 'Hollyoaks' on Wednesday 8 October to see the situation begin to unfold.
See all the snaps from next week's show below.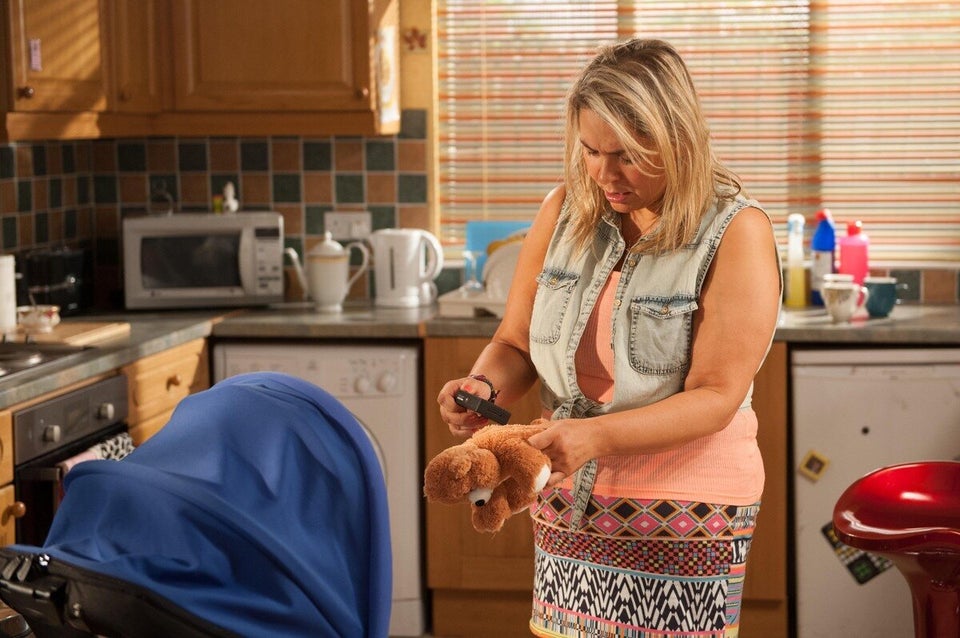 'Holllyoaks' Spoiler: Hostage Situation Develops