This week was the 'Great British Bake Off' semi-final and there was a battle from the off - not necessarily who was going to be christened star baker, but who was correctly pronouncing 'baklava'. It was an even field.
Then there was a debacle as Paul and Mary debated whether Louis's impressive floral offering was, in fact, baklava - even though the poor man had found it in a book!
The technical challenge, 20 different layers of grilled sponge in alternating colours for a German Schichttorte (snigger), was surely the most demanding yet of this year's challenges, and a reminder why we the rest of us buy our pastries from Mr Kipling.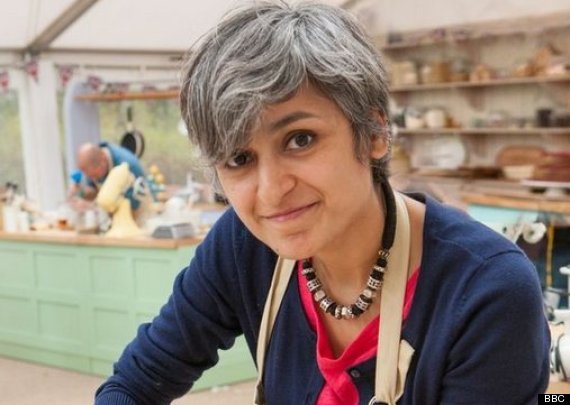 Time for Chetna and her flavours to exit the tent
ALL the contestants worked so feverishly and with such skill during the showstopper round - Chetna's hands shaking, Louis's voice wobbling - it was hard to face the prospect of one of them leaving the tent, but ultimately Chetna and her strong flavours had to go.
Meanwhile, once again, Richard's instincts, humble smile and little pencil served him well. Can he possibly be beaten in next week's final?
Who do you think will ultimately triumph in next week's final to be crowned Great British Baker? Check out this series' original lineup below...
LIKE US ON FACEBOOK | FOLLOW US ON TWITTER