The Sony Xperia Z3 Compact is out now and available to buy for £429 from Sony direct.
2.5GHz Quad-core processor
4.6-inch Triluminous LED HD display
20.7MP Exmor RS Sensor with 4K Video-recording
Two-day Battery life
1.5m Waterproof
Android 4.4 KitKat
NFC and Bluetooth 4.0 LE
High-Resolution Audio Playback
PlayStation 4 Remote Play
The Pitch:

"Good is compact, great is a compact smartphone with uncompromised performance."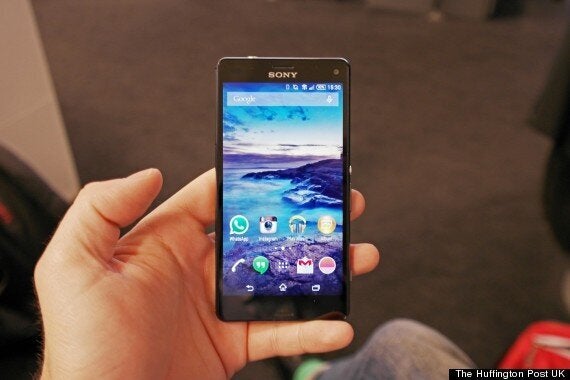 You could be forgiven for comparing Sony's approach to smartphones to Apple's. Both companies have a design ideology which they stick to religiously. Both companies have a broad ecosystem of other products which their phones tie into. Both companies prefer to evolve rather than mess with what seems to be working.
Yes, Sony evolves more frequently than Apple in terms of quantity (this is its fourth flagship phone of the year). But for both companies, it is an approach that requires absolute dedication. And while Sony is still struggling for sales by some measures, the fruits of its dedication can be seen with the Z3 Compact.
The first thing to say is that the Z3 Compact should not be confused with the likes of the S5 Mini or the LG G3 Beat, which were physically smaller but also under-featured versions of popular phones. This is not some cut-down version of the Z3 major: it is in every respect (except size) the same as its larger sibling.
Arguably, that makes the Z3 more of an achievement than the Z3. It also makes it the more important phone for Sony because it can do one thing one others can't quite to - compete directly for customers used to a small iPhone, but left behind by the big new iPhone 6.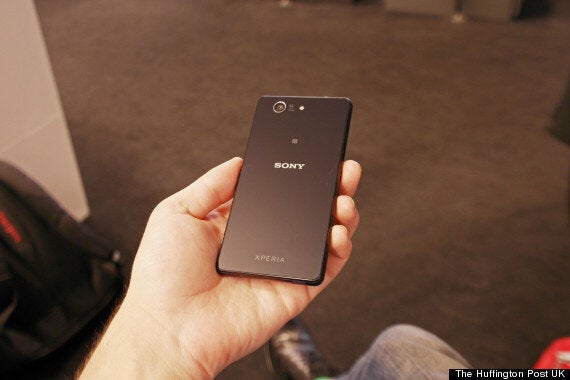 The Z3 Compact is extremely similar to the Z1 Compact in terms of design. Sony has refined its approach and made the Z3 lighter while adding a translucent plastic edge to the phone. Weirdly, despite our concerns that it would lessen the premium appeal of the phone, it actually didn't detract at all. It looks fantastic.
The huge glass panel on the back remains and yes, one downside is that it's as fingerprint-happy as ever. If you're a perfectionist over how your phone looks then you may end up spending a lot of time cleaning it.
Turn it on and you'll be greeted with Sony's larger 4.6-inch HD display. Thanks to some extremely useful tinkering the bezels have been reduced massively, which means that despite the larger display this takes up the same footprint as the original and still shaves off a full millimetre in depth.
The Z3 Compact is not a Full-HD display, but then it's important to remember that neither is the iPhone 6. Instead Sony, like Apple, has decided to focus on the quality of the screen instead.
And this is -- in our view -- one of the best screens Sony has ever put in a phone. As you can see below the clarity is seriously impressive while Sony's wealth of TV tech means the colour reproduction is exemplary.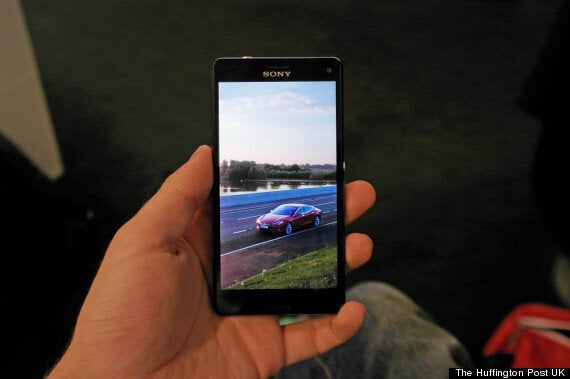 The Z3 Compact comes with the latest version of Android and the latest version of Sony's own UI. It's their best-looking by far with full-screen wallpapers and translucent app directories making a big difference to the experience. If we had one issue it's Sony's insistence at making the icons so big. They don't need to be, especially on a phone of this size and it restricts the amount of apps and widgets you can have on the screen.
It's not a massive issue and some may not even notice but with a bigger screen it would have made sense to make the most the real estate.
The 20.7MP sensor is relatively unchanged from the Z2 however Sony has given the Z3 Compact a larger 25mm G Lens which lets you capture more within the same space.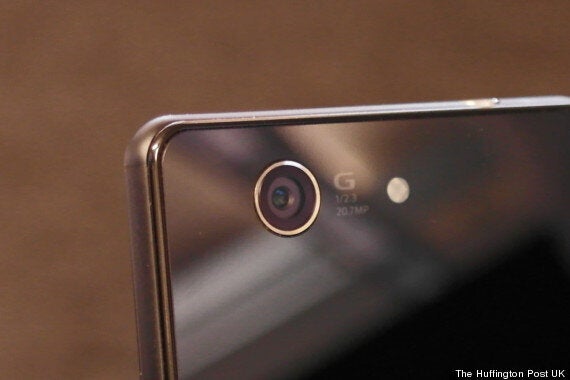 Sony's cameras always were good and nothing has changed here, the boot-up time from the lock screen is one of the fastest while the sheer range of options can almost be a hinderance. If you're just looking to point and shoot though the this is up there with Nokia's range of cameras and certainly one of the best on an Android phone.
Finally there's battery life. When we first got our hands on this phone Sony made an extremely bold claim saying that the Z3 and the Z3 Compact would both boast a two day battery life.
Now as anyone who has ever used a smartphone can tell you, that almost unheard of in todays world of Full-HD displays and quad-core processors.
So there is good and bad news.
We didn't get two days out the Z3 Compact, but what we did get blew every other smartphone out of the water. The first three days of using it we unplugged the phone at six in the morning and by six at night it was still over half full. This was despite listening to music on the commute, checking tweets regularly, watching YouTube and constantly having a Moto 360 connected.
In truth we're actually not sure how Sony has done it, and even when we asked them the response was a mumbled collection of words about processor efficiency and screen sizes which leads us to believe that actually they don't know either.
The Z3 Compact then is the phone that Apple should be worried about. It's cheaper, smaller but powerful enough to both compete and in some cases beat the best Android smartphones out there. The plastic design might not be everyone's cup of tea but it's a million miles from ugly.
Sony has been having a tough time of late, but looking at the Z3 Compact it's hard to see why. If you want a small, powerful flagship smartphone that really will last all day, and then some, this is the phone for you.