This is the Vertu Aster, it's one of Vertu's cheapest smartphones but of course that doesn't mean much because it still has a starting price of £4,200.
The Aster has been designed as a more relaxed version of its flagship smartphone the £6,750 Signature Touch. So what that means is you still get an enormous 4.7-inch sapphire screen, titanium frame and that ruby that instantly connects you to Vertu's concierge service.
READ MORE:Vertu Signature Touch Review: The Phone That'll Grant Any Wish
While it's certainly a little cheaper this is by no means a cut-down version of Vertu's most-powerful Android smartphone, in fact in terms of specs this is a carbon copy.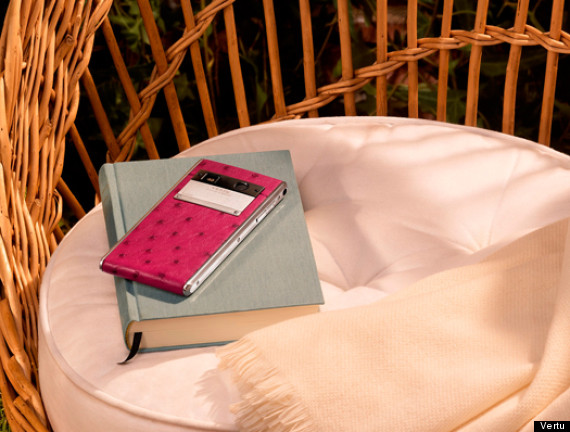 The money savings come from the slightly simpler design as well as a 6 month membership to the concierge service instead of the standard 12-months on the Signature Touch. Oh, and you won't be assigned your own personal assistant instead you'll have to talk to the team as a whole. Tough life isn't it.
This is by all accounts just as luxurious as any other handset that Vertu has ever made, it's hand made in England and you can customise every aspect of the phone from the leather to the colour of the Titanium sound bar.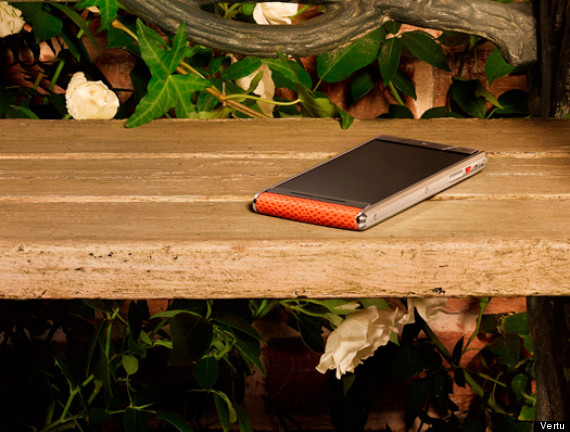 Speaking to The Huffington Post UK, Vertu's passionate CEO Max Pogliani is as forthright as you could possibly ask for when talking about a £7k phone.
"This is my casual weekend [phone], a little bit of a twist for the weekend when I'm not wearing a suit and tie. If you love luxury, then there are different ways of expressing it, it doesn't have to be a trap, I don't do my 10k in church shoes, you don't have to have this one when you go to Richmond Park. You can have the Aster which is more fun, more casual."
So there you have it, if you're fantastically rich and want a weekend phone to go with that little two-seater then the Aster is the phone for you.