Lexus has unveiled its first ever virtual reality test drive simulator using Oculus Rift. The setup allows you to drive its high-tech hypercar the Lexus RC F around a simulated track.
The kit uses the latest version of Oculus Rift and features the actual steering column of the car over CGI so while the track is entirely virtual the car itself should feel real enough.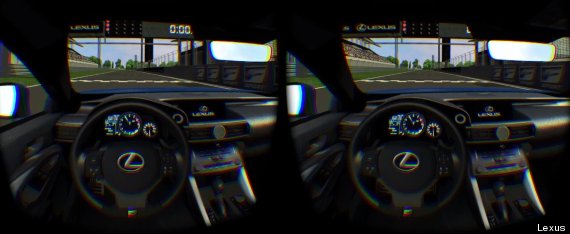 Lexus is being coy about how the virtual car handles but considering the fact that it'll be on show at the major auto shows this year it seems a safe bet that they've tried to make it as realistic as possible.
With the final version of Oculus Rift now available to developers expect this to be the first in a new wave of virtual reality experiments ahead of the eventual consumer release.