Tesco has announced a new version of its incredibly popular Hudl tablet.
The new Hudl 2 has an improved processor, a larger and better screen and a new brighter, more colourful design.
And like the original, it's also cheap. The Hudl 2 will set you back just £129 - and you can bring that down even further by cashing in your Clubcard points: £5 worth of points gets you £10 off the tablet.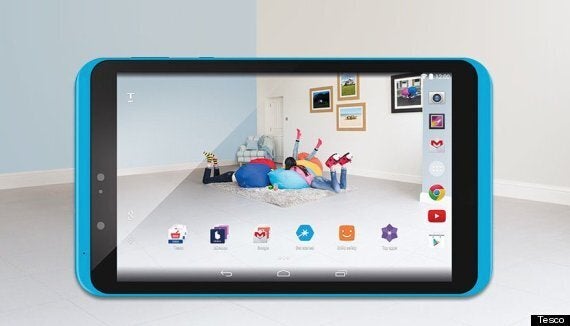 The key features include:
8.3-inch Full HD touchscreen
Eight colours (black, blue, purple, red, aqua, pink, orange and white)
1.83GHz Intel Atom quad-core processor and 2GB of RAM
Android 4.4 KitKat
5-megapixel camera (rear), 1-megapixel on the front
16gb storage (plus microSD)
Eight hour battery
It's not surprising Tesco wants to release another Hudl, despite its recent financial woes.
Defying scepticism from many when first announced, the Tesco Hudl went on to be something of a hit, selling more than 750,000 units. It's nowhere near the marketing-leading iPad, but among the second tier of Android tablets it proved popular.