Michaela Strachan has revealed that she has had surgery to remove both her breasts, after being told she had cancer.
The popular 'Springwatch' presenter has revealed she opted for the double mastectomy after a routine mammogam earlier this year revealed she there was a high chance of it spreading and the operation offered her best chance of survival.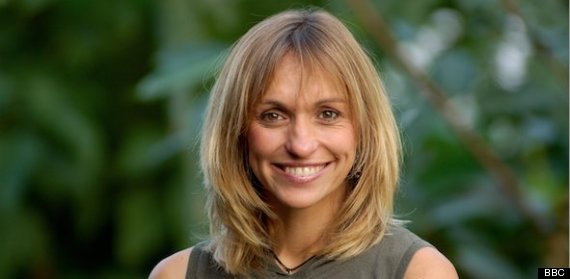 Michaela Strachan reveals the reasons behind her double mastectomy earlier in the year
Michaela says, "The tears started to roll as my doctor tried to tell me what would happen next but I only took in every fifth word or so.
"The one word that registered was cancer."
The popular presenter reveals she was told her breasts were too small for a lumpectomy (removal of a fraction of the breast), which would have left her breasts mis-shapen so she opted for the double mastectomy instead.
She reveals, "My breasts have never been a big part of my personality - they have always been rather average 34Bs.
"I didn't think I felt too emotional about losing them. But knowing I would in the next few days I found myself wearing tight tops and celebrating them."
She was back at work only a few weeks after the operation earlier this year, and is planning to have reconstructive surgery very soon.
Michaela first made her name in the 1980s with 'The Really Wild Show' which she presented alongside Chris Packham and Terry Nutkins. She was awarded a BAFTA in 2005 after being voted most popular presenter in an award voted for by children.
She lives in South Africa with her partner Nick and their son, but regularly flies to the UK to work. She continued to film 'Springwatch' in May.
Michaeala is now an ambassador for charity Breakthrough Breast Cancer, which stresses the importance for women to undergo regular mammograms, of which Michaela is a great example, as she says herself.
Angelina Jolie went through the same procedure as Michaela last year, after discovering she was carrying the gene which made her chances of getting breast cancer unusually high.
LIKE US ON FACEBOOK | FOLLOW US ON TWITTER