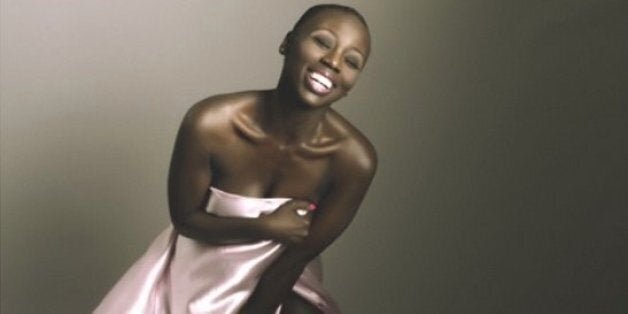 But, this October, we think it's time to it's time to see the faces behind the campaigns, and celebrate the women (and men) who have fought breast cancer and won.
Here are just a few breast cancer survivors that have inspired us over the past few days.
Are you or do you know a breast cancer survivor? Tweet us a photo to @HuffPoLifestyle and we'll retweet.
breast cancer awareness month will forever inflate me with gratitude. what a battle. love my momma! my favorite survivor. :) #breastcancersurvivor
#14weekspostchemo my hair is starting to get a little messy around the ears and it's starting to grow with direction instead of just straight up. The top is still pretty thin and you can see my scalp. But it's getting better. I never thought I'd say this but I miss my dark, think eyebrows. I hope they come back eventually. #postchemo #breastcancer #breastcancersurvivor #tarahairgrowth2014 #nofilter #nomakeup #youngbreastcancer
#BreastCancerAwarenessMonth To all those who have been affected by this cancer, I celebrate you! I celebrate US! This is not just our grandmothers, mothers, or aunts illness. It's happening to women younger and younger. Ladies, please get checked! #TeamML6 #IridewithML6 #IridewithTeamML6 #BreastCancer #survivor #stupidcancer #cancersucks but #Godisamazing Photo: @foreverrikk makeup: @sylviapromakeup
Reaching back into the cancer archives to the day we shaved my head, terrible and liberating at the same time. Such a confusing time for me, I was terrified to lose my hair. But once it was gone, I felt so relieved and happy that my head wasn't funny shaped or anything :) #breastcancersurvivor #breastcancerawareness #pinktober #fightlikeagirl #nothingbutpixies
E is for Emma #sister #breastcancersurvivor #myinspiration #marthastewartmum #LittleMomentsApp #FMSphotoaday
October is Breast Cancer Awareness month. Many of you know how close to my heart this battle is. It has hit way too close to home, not only have friends been touched by it, but 13 years ago, one of the strongest and bravest women I know was also touched by it, my Tia Miriam. She has always been like another mom to me and I was named after her! My middle name is Miriam. She had a tough battle but God brought her through! She is proudly a breast cancer survivor. A warrior in my eyes. And at the beginning of this year, she battled and beat uterine cancer! She is now CANCER FREE AGAIN! She is my hero! The strength and faith that God has blessed her with is astounding. Cancer just SUCKS! And I have all the faith in the world that it won't touch her again!
Operation surprise mom was a success! Such a wonderful day to be a part of. And to top it off.. Love and support for the best woman I know. #mymomisthebest #surprisevisit #familysupport #runforthecure #breastcancersurvivor
This is the very first picture I took once my hair had fallen off back in November of 2012 after receiving my first two treatments of Chemotherapy for my Breast Cancer. Diagnosed with Breast Cancer in March 2012 at the age of 32yrs; after my Left Sentinel Biopsy (to determine whether the disease had spread to my body), I had a Bilateral Mastectomy (removal of both my breasts) with immediate reconstruction in July. I completed my six months of Chemotherapy in April 2013 and was declared Cancer Free the following month. I have been living Cancer Free for over 16mnths now. Early detection saved my life!!! #BreastCancerAwarenessMonth #BreastCancerSurvivor #EarlyDetectionSavesLives #CelebratingLifeAfterCancer
#mrB #breastcancersurvivor #cancersucks #gogators #guysgetbreastcancertoo #3rdtimehavingbreastcancer #feelyourownboobstoo #ufalumni #ufbooster #shareplease #breastcancer is more common in #men than people know Im a very positive person and feel things happen for a reason and I think the reason it happened to this man is because he has had such an influence in
My beautiful Aunt Bonnie and second mother! What an inspiration she is to me! #breastcancersurvivor #shesabeast #thankful